Valentine's is fast approaching, are you now ready to sweep your loved one off their feet? 
With everything that is going on around us, there is no better time to show your significant other how much you love them than this coming Heart's day. Sometimes, a sweet surprise is all we need to put a smile on our loved one's faces or to bring back the spark in our relationships. 
As a mom and a wife, I love receiving sweet surprises from my husband every Valentine's. Women might not admit it but most of us love receiving flowers and chocolates, even on ordinary days.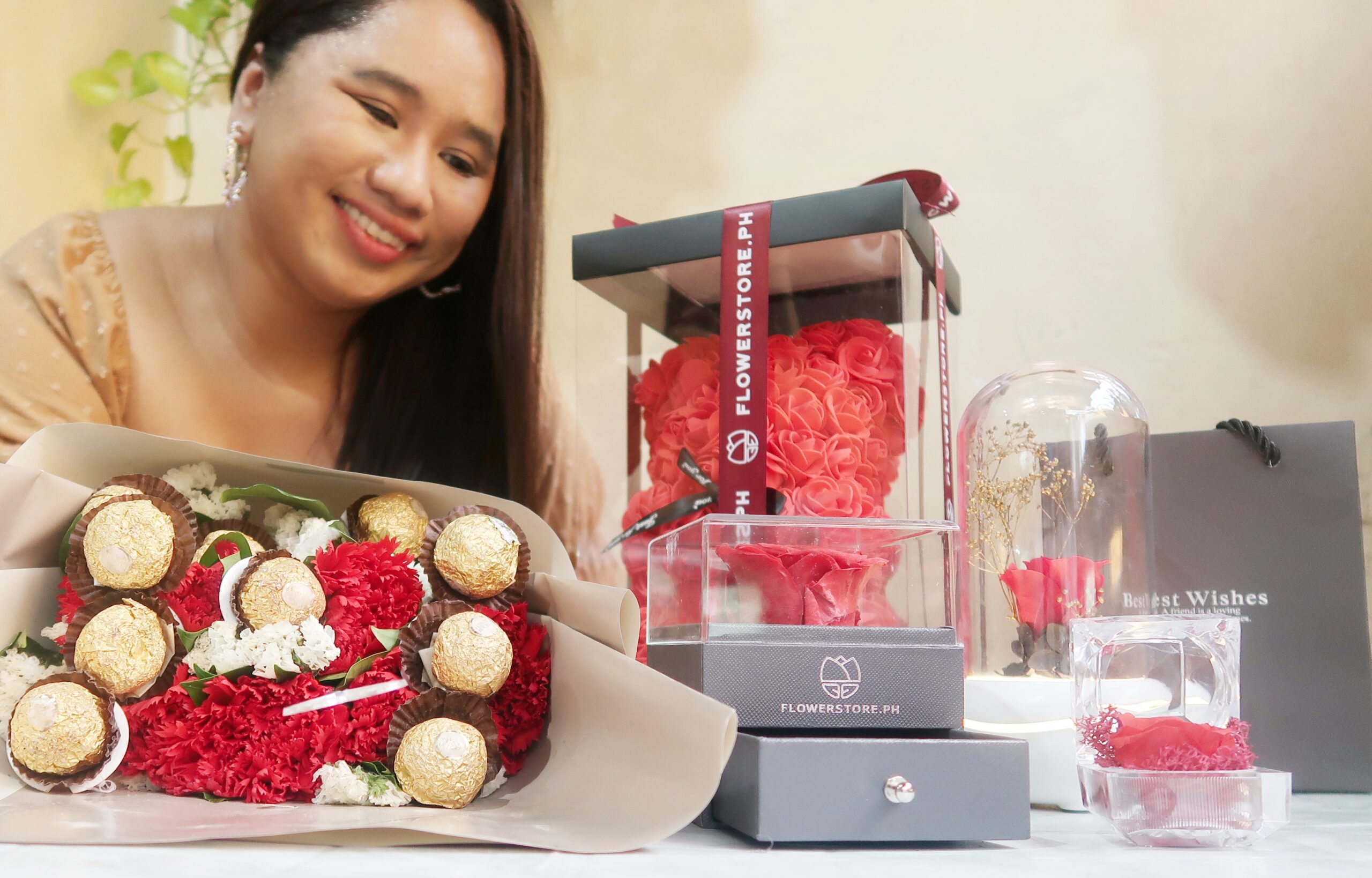 So, if you are looking for a way to make your partner feel special this season of love, I recommend you get your gifts from FlowerStore.ph. They are the Philippines' #1 Online Gift Store that offers a wide selection of floral and gift items at reasonable prices. You can just order it online and it will be delivered directly to your loved ones! So convenient, right? It's perfect especially during these days when most of us are in quarantine. Their gifts are well packaged so you are sure that they will arrive in great quality condition!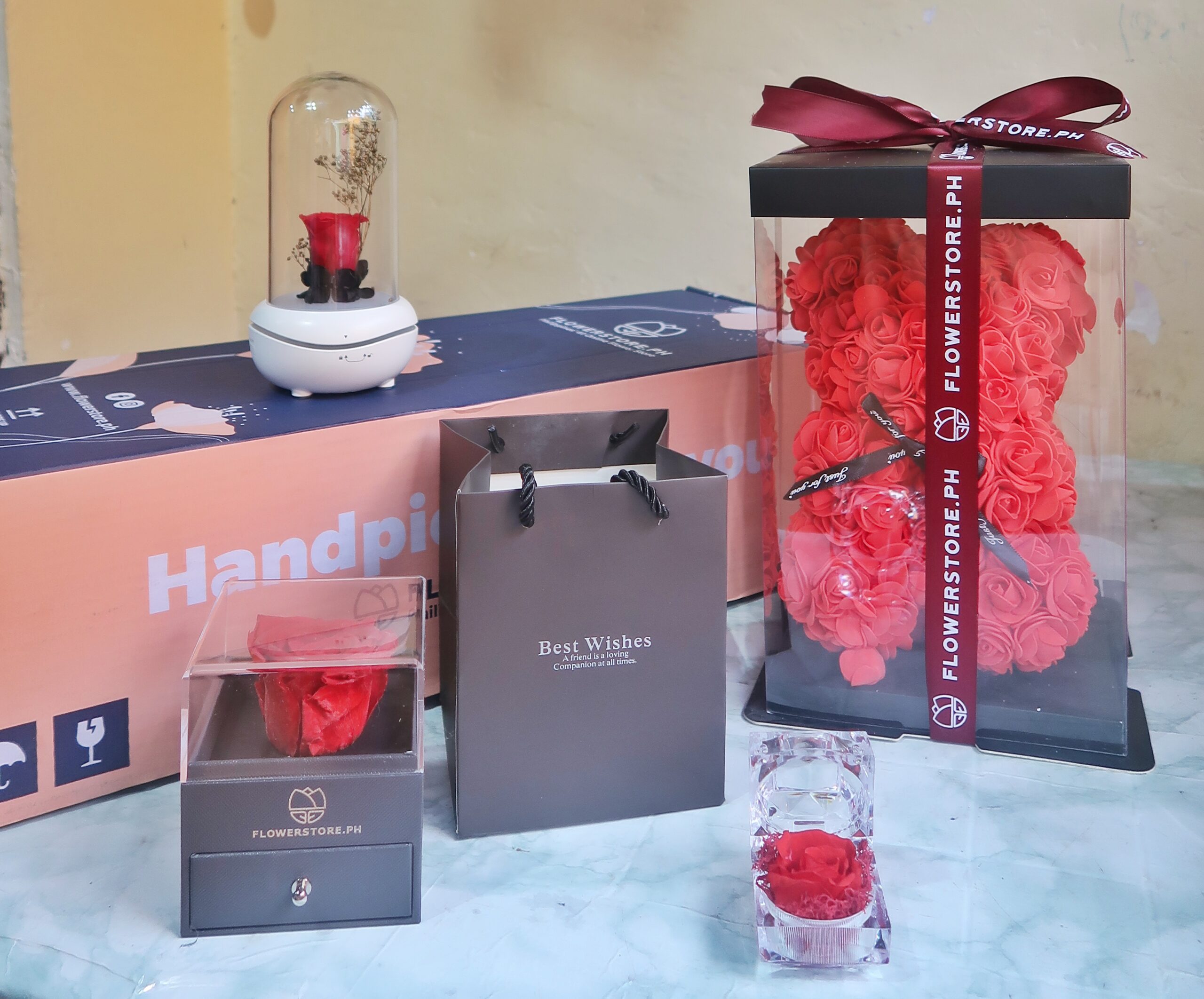 I listed down my Top 5 Valentine's Gift Ideas from FlowerStore.ph that I'm sure your loved ones will enjoy too!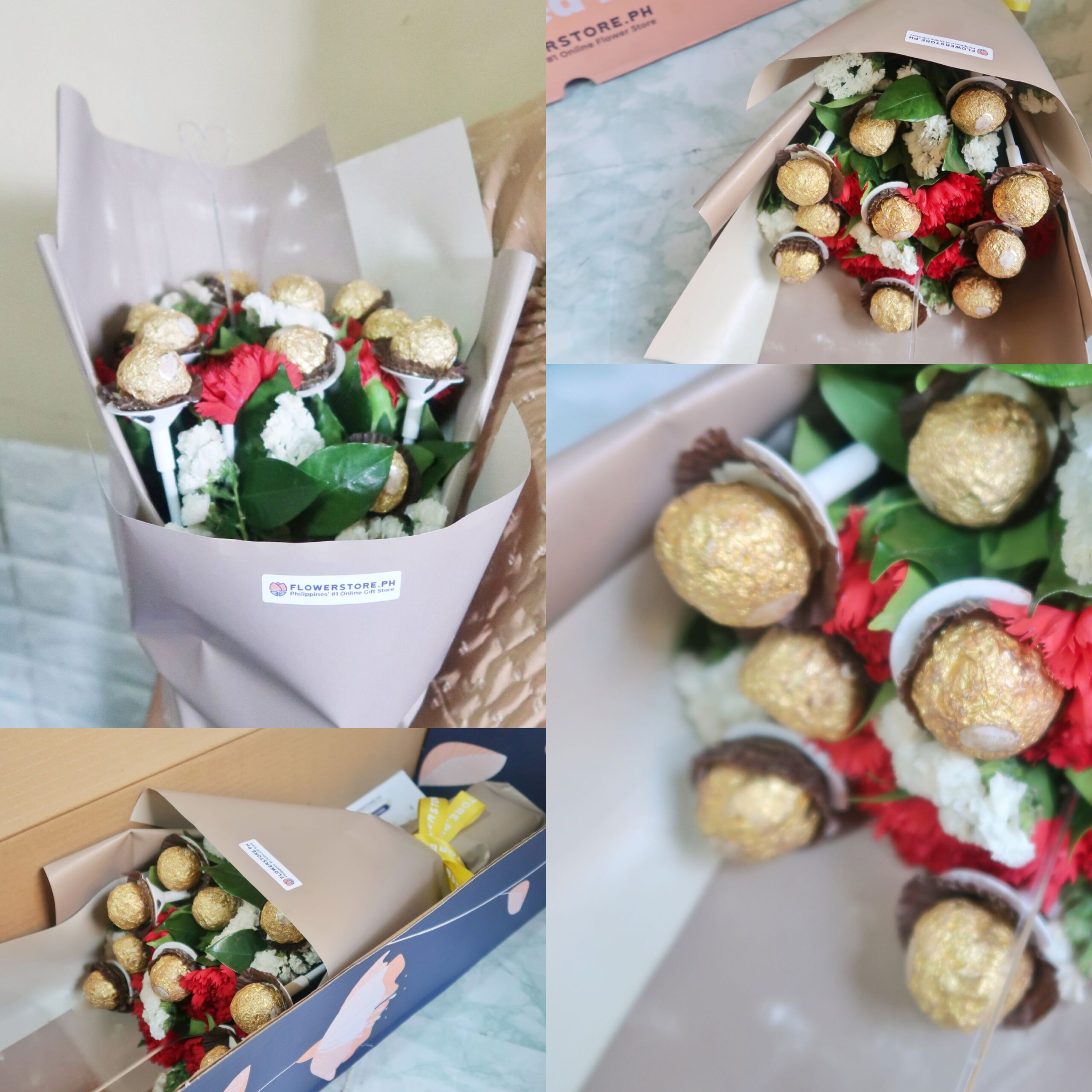 Flowers and chocolates… Who doesn't want that? This luxurious and elegant bouquet filled with Ferrero Rocher and lovely red Carnations is something that anyone would surely love! Here's a little secret: Girls love receiving flowers but they love it better when it comes with chocolates so this gift will surely earn you a smile and who knows, a kiss from your special someone!
This is probably my favorite gift. This enchanting preserved rose diffuser is the perfect gift of everlasting love. It's a preserved red rose encased in a dome oil diffuser with LED lights! Hear me out! It's made from real flowers that went through a sophisticated preservation process. It reminded me of the rose of Belle from Beauty and the Beast which is really romantic! It's the perfect gift since it can be used as a display but that's not its only purpose since it's also an oil diffuser. I just put in drops of my favorite essential oil, turn it on and look at it every night. It's really relaxing so anyone would feel your everlasting love when you give this as a gift this Valentine's!
Here's another preserved rose with a purpose! This enchanting preserved real rose is encased in a jewelry box! Beautiful yet functional. It also includes a Princess Crystal Pendant Necklace which is really pretty! Any girl who receives this would definitely feel like a princess! Anyway, I love this because it's beautiful and useful so I'm sure that your girlfriend or wife would love it too!
Does your significant other love Teddy Bear? Here's a unique Valentine's gift idea: flowers shaped into a Teddy Bear! This Lovely Teddy is made of high-quality artificial roses and formed into a bear! My little girl adores this Lovely Teddy because it's nice to look at and since it's made of artificial roses, it can be used as a decoration at home!
There's a beauty in preserved flowers so this red rose encased in a ring box is another romantic gift for your significant others. It's another beautiful yet functional gift since the crystal box can be used too so everyone would love it!
There you go! Remember, you can order any of these lovely Valentine's gifts online from Flowerstore.ph. They offer FREE shipping nationwide, same-day delivery, and cash payment options. To get an exclusive discount, use my code ERIKAV15 for 15% OFF, capped at P150. This is only valid from January 25 – February 28, 2022, so order now!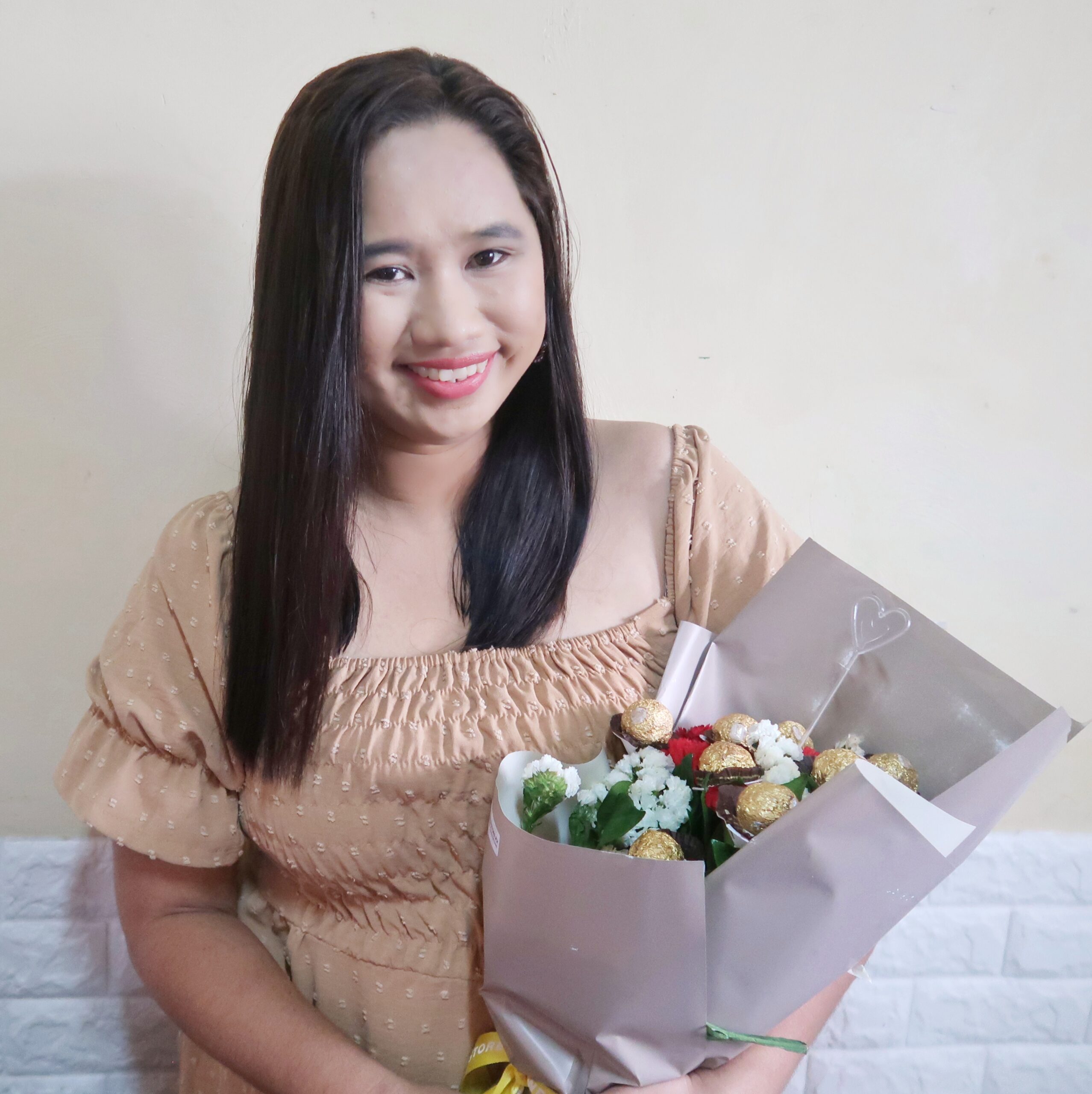 Let's try to lighten the mood and focus on the positive side of life every now and then. Despite the struggles, love is always a great reason to celebrate! Make the people that are close to your heart feel special this Valentine's through FlowerStore.ph