PLDT wireless unit Smart Communications is leading a nationwide tree planting activity on September 26 to commemorate the 10th year since Tropical Storm "Ondoy" (international name: Ketsana) hit the Philippines and caused severe flooding, loss of lives, and damage to property.
The simultaneous tree planting initiative across the country is part of the #PlanetSmart initiative of PLDT and Smart, which aims to contribute to the achievement of the United Nations Sustainable Development Goals by harnessing technology and promoting collective effort for environmental protection. It is also in line with the celebration of the World Environmental Health Day.
"Deforestation is one of the causes of flooding, and we saw that during Ondoy. The devastating floods opened the eyes of everyone to the importance of saving our forest cover, particularly in the Marikina Watershed," said Ramon R. Isberto, PLDT-Smart public affairs head.
PLDT-Smart employees and partners will conduct simultaneous tree planting sessions in Marikina Watershed, Antipolo; Talavera Watershed, Carranglan, Nueva Ecija; and Cebu Hillyland, Cebu City; while volunteers will plant mangrove seedlings in Minanga, Buayan, General Santos City.
Smart has been planting trees since 2004 in an effort to offset its greenhouse gas emissions in its operations. Together with various private collaborators, community stakeholders, school partners, and volunteers from PLDT-Smart and sister-companies, Smart has planted over one million seedlings and propagules in adopted planting sites, including Marikina Watershed and Ipo Watershed, Sasmuan Bangkung Malapad Critical Habitat and Eco-tourism Area, Calatagan, Subic, Mt. Banahaw, Puerto Princesa, and Calabanga in Camarines Sur in Luzon; Cebu, Olango Island, Negros Oriental and Occidental, Iloilo, Taklong Island National Marine Reserve, and Bohol in Visayas; and Misamis Oriental, Surigao, Zamboanga, Sarangani, Digos, Davao City, and Tawi-Tawi in Mindanao.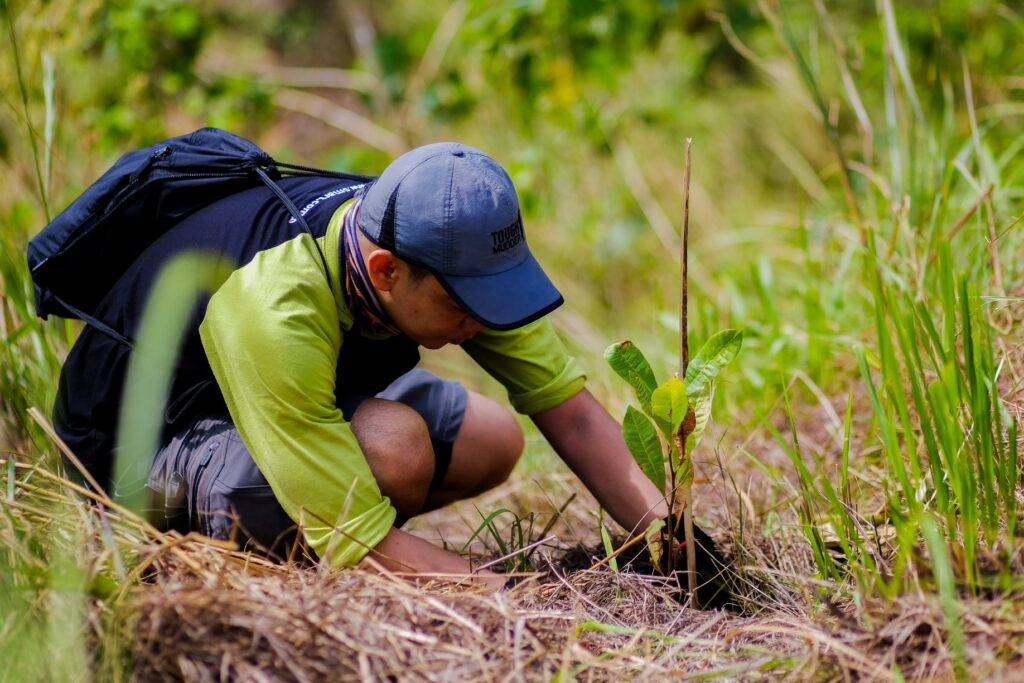 The companies' reforestation efforts have proved beneficial to the residents in the respective communities. On Mt. Banahaw, where volunteers conducted planting in 2005, lanzones and rambutan trees are now bearing fruit; while in Calabanga, the once denuded mangrove area has grown into a mangrove forest that serve as coastal protection for the community and nurturing ground for marine species like fish, shrimp, and crabs.
Smart is also one of the main drivers behind the Marikina Watershed Initiative (MWI), a broad-based, public-private partnership launched by the Philippine Disaster Resilience Foundation (PDRF) to help protect, reforest, and rehabilitate the watershed.
The tree planting activity is also part of the celebration of the 25th anniversary of PLDT-Smart Foundation, which is committed to fulfill the needs and uplift the quality of life of each and every Filipino by contributing to education, livelihood and social enterprise, disaster response and recovery, youth and arts, and sports development.