Happy Halloween!
If there's one occasion we consistently celebrate with Allyka, it's Halloween! I make sure to dress her up and do something fun every Halloween. During the first year, I dressed up Allyka as a Halloween pumpkin (She was just 5 months old then).
On Allyka's second year celebrating it, we attended a Halloween event of SuperDudes and went Trick or Treating at SM Valenzuela(it was a fail)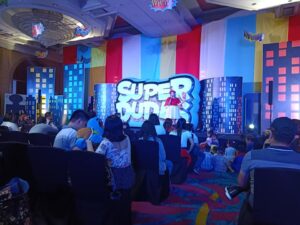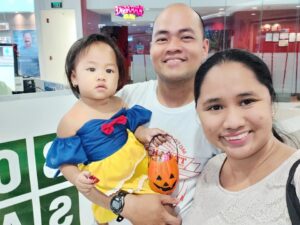 Anyway, this year, we obviously can't go out and attend an event. I also do not want to participate in any online event because I don't Allyka can appreciate that yet so, Art Activities it is!
Allyka enjoys our "art time" so I make sure to do this every now and then. I have a few paper plates left from my Birthday celebration so I searched on Pinterest and found some Halloween Art Projects using paper plates. Below are just some super easy ideas!
1. Ghost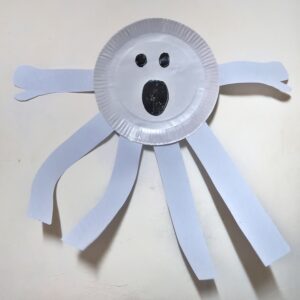 This one's super easy 😀 I just drew a face of  Ghost saying "Boo" on the paper plate using a marker, cute down tails, and hands for the Ghost. Allyka helped to attach the tails and the hands and voila! A Ghost! Allyka is kinda scared of this Ghost, to be honest 😀
2. Pumpkin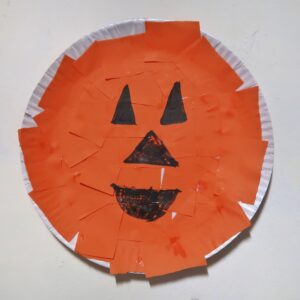 Allyka enjoyed this one the most because she loved pasting the mini squares on the paper plate.
Cut down little squares from an orange colored paper
Ask your little one to paste the mini squares on the paper plate until the plate is covered.
Draw a face for the pumpkin and done!
3. One-eyed Monster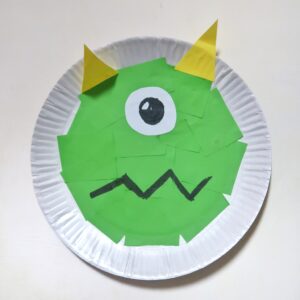 The same process with the pumpkin face, you have to cut little green squares and ask your little one to paste on the paper plate until it's covered.
Cut a small circle on a bond paper then draw a black circle inside to make an eye
Paste the eye in the middle and draw a mouth
4. Witch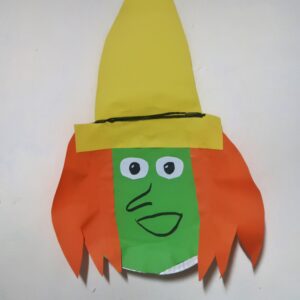 This one's simple. You just have to cut colored paper to form a head, add hair, and a black hat (we don't have black colored paper when we worked on this), and then draw a face!
That's it! I wish I can give you more but honestly, everything's on Pinterest so just search for some ideas there.
Anyhoo, this Halloween, I bought a Little Mermaid Costume or Allyka which eh fondly wear but was unable to take a photo of her but, while digging in our closet, I saw an old Harley Quinn Costume that Allyka was not able to wear last year so I dressed her up and took some photos.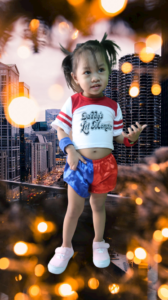 Aside from the paper plate activities, I also downloaded some Free Halloween Printables online and asked Allyka to work on those activities. It was a lot of fun!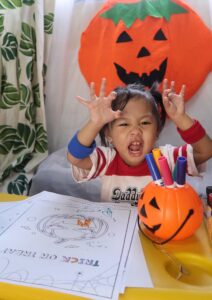 How about you? What were your activities this Halloween? Share it in the comments below!