"I really used to struggle kasi hate na hate talaga ng kids ko dati ang veggies – ayaw nila yung taste. Taste is so important for kids, so I ensure na dapat na-eenjoy nila mga sineserve ko."
Have you sat with your kids way past mealtime just to make sure they eat their veggies on the plate? How about resorting to bargaining more gadget time for just one more bite of that carrots? Well, you're definitely not the only momma doing that. Even celebrities like Camille Prats have to do a bit of negotiating just to get her kids to eat their veggies.
Luckily, she shares some handy hacks with Spot.ph to do the trick without the crying, the bargaining, and the unnecessary drama that fills mealtime. 
Here are 3 easy peasy ways to get your kids to eat their veggies according to Camille:
Oh My Gulay! May Gulay!

– Instead of only serving your kids veggies, partner your kids' meals with Tang Fruit & Veg. It comes in two flavors: Orange Carrot, which has the Vitamin C from oranges and Vitamin A from carrots, and Dalandan Malunggay, which has the Vitamin C from dalandan and the Iron of malunggay. Tang Fruit & Veg has the delicious taste of fruits AND the nutrition from veggies in a drink that kids love! Camille can vouch this – her kids love its taste so much, they actually ask her for it themselves! Yummy na, masustansya pa!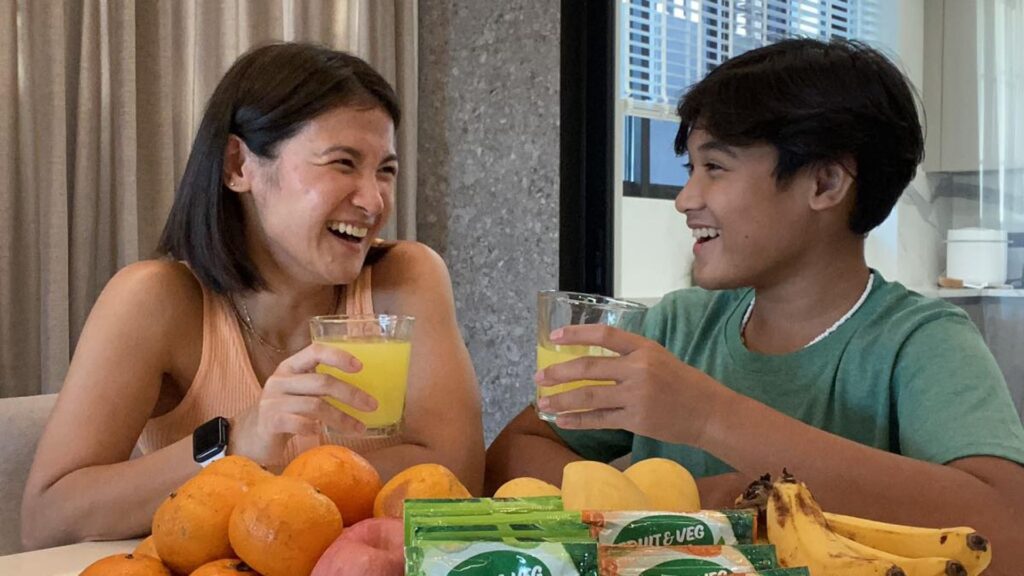 Oh My Gulay! Shop the NEW Tang Fruit & Veg here: http://bit.ly/TangFruitNVe
SmartMom Recipes

– No need to work hard, just work smart! Incorporate veggies in delectable recipes that you know your kids will surely love. Your kids won't notice that veggies are actually the main ingredient because of its delicious taste!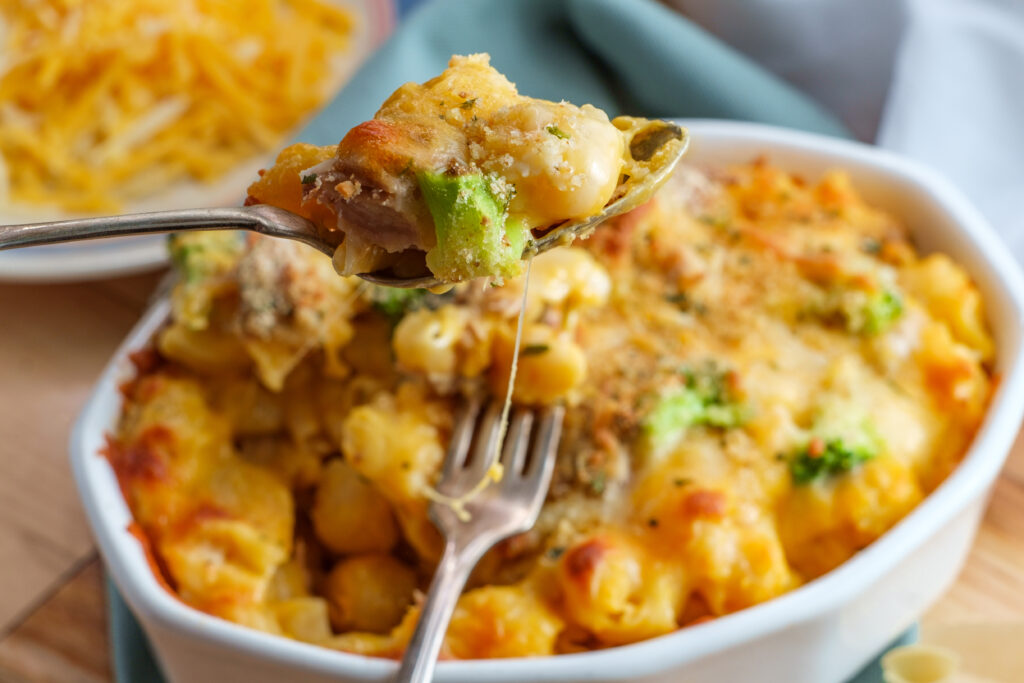 Appearance is key

– Kids are very visual so it's really all about making their plate look fun! Focus on making veggies look appetizing by using creative shapes and brightly colored bowls to increase their appetite. You can even add in their favorite animal or cartoon character for that extra wow factor! You can go as simple as making trees out of broccoli or more complex as making pirates from cucumbers– the idea stays the same:

make it fun

!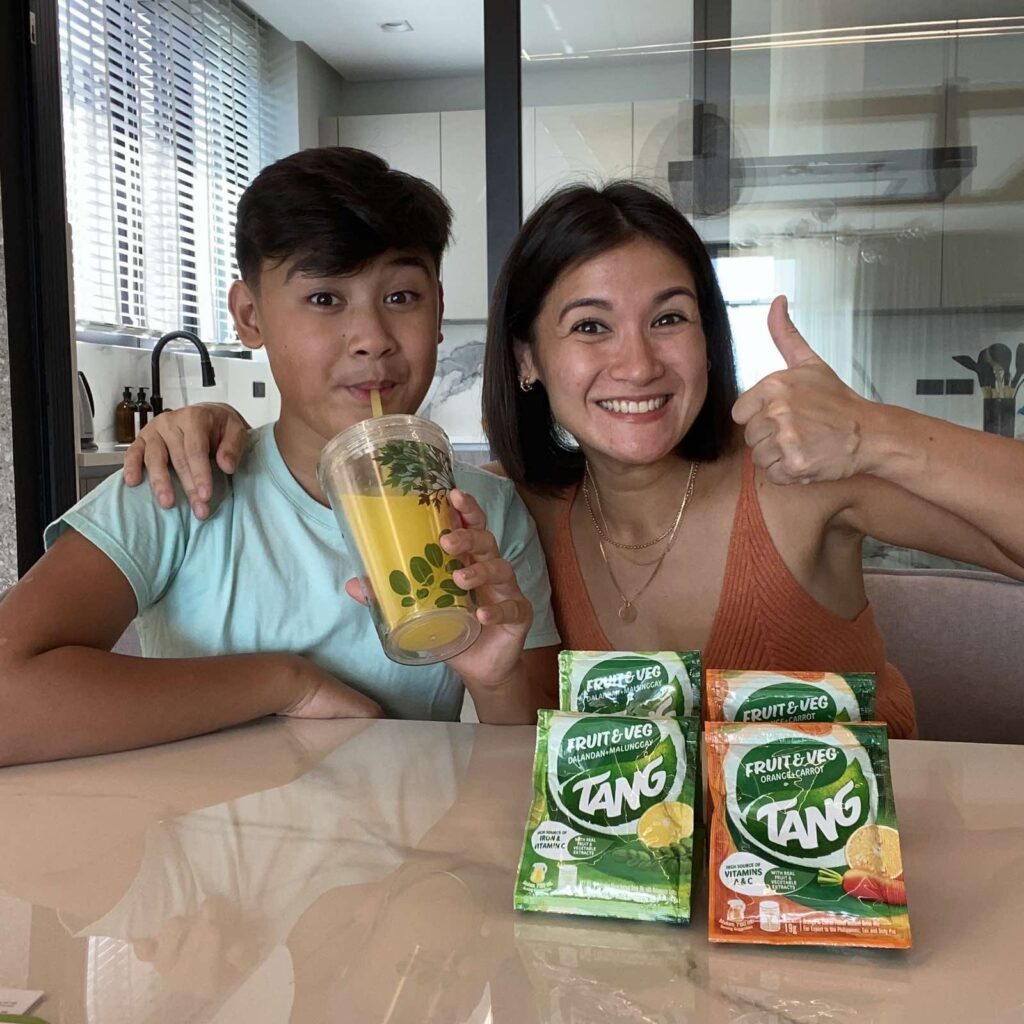 Check out Camille and Nathan's #OhMyGulayChallenge here: LINK
Oh My Gulay! Shop the NEW Tang Fruit & Veg now to get the yummy taste of fruits with the nutrition benefits of veggies!: http://bit.ly/TangFruitNVeg