Most kids these days love playing online games. That's a fact.
I know a lot of kids who spend their leisure time playing online games and their parents allow them as long as it's limited. You can't blame anyone especially during this time of the pandemic. Kids are stuck at home with online classes and limited space to play.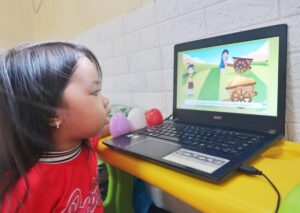 So, why not maximize screen time by allowing your kids to play an online game where they could learn at the same time? Is this possible?
Yes! This is totally possible with STEMWerkz!
STEMWerkz is a game-based learning platform with over 800 interactive learning videos and live lessons with certified teachers.
STEMwerkz was designed and developed in consultation with leading experts in STEM education. STEM means Science, Technology, Engineering, and Mathematics.

They have a website where you can access all the fun videos and play games and they also have an application that you can download on your phone. 

It's a good source of lessons about STEM that are presented in a really fun and interactive way and you can even track your kids' progress because they also take quizzes after every lesson.  
STEMWerkz is divided into 4 zones
STEMWerkz Quest

It is a zone where you can explore mini interactive lessons tailored to your child's grade level. It's perfect especially when your kids need to refresh or prepare for school lessons ahead of time! The quest is mapped to national and international curriculum standards depending on your location. You can then check your child's knowledge with our curated quiz or review the lesson topics with the summary provided.

STEAMValley
STEAMValley is a role-playing game on STEAM-based concepts. 

This is a game with a Storyline which I am sure your kids would love!

In this game, your kids are asked to build and expand their own town by helping out the residents of STEAMValley. They can build structures, recreational areas, even areas needed to provide security and peace such as police stations and all. To do this, they need gold coins which they can get when they accomplish quests.

The characters in the games teach lessons every now and then.

This is similar to other online games that your kids play but, the fun thing about it is that they learn while they play.

This helps children develop problem-solving and critical thinking skills by applying STEAM practices and knowledge to restore peace in STEAMValley and help it flourish.

What I like about it is that it's fun! You don't feel like you are studying but you are learning. 

My husband and I loved this zone because it's a really fun game and I am sure your kids would love it too!
3. STEMWerkz Channel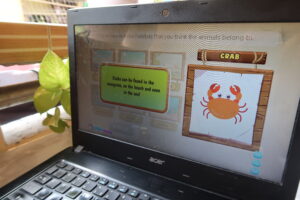 This is a library of mini interactive lessons that

 are organized by topics and playlists. 

Children can watch and interact with hundreds of dynamic pieces of content for leisure, or even strengthen their understanding of what they learn in school.

What I love about it aside from the colorful graphics is how enthusiastic the voice of the person on the video is! 

This one is Allyka's favorite area. Allyka, my little one is just 3 years old but she already enjoys the mini interactive lessons.
4. STEMWerkz Academy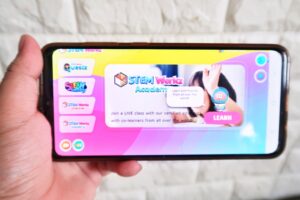 An awesome part of STEMWerkz is that you get the chance to book live enrichment lessons conducted by AMDON's dynamic group of certified educators, using an inquiry-based curriculum designed by pedagogy experts.

You can choose your own schedule and attend to certain topics. 

So, this platform is not all about videos, lessons, and games but, your kids can also talk to live teachers!
We have been using STEMWerkz for quite some time now and I have nothing but good words about it. I am a former teacher and I know the value of getting a learner interested in a lesson to succeed in teaching. With the approach of STEMWerkz towards presenting every lesson, I am sure that it will catch students' attention which makes learning more effective.  I am sure that this will be helpful to your kids. This is why, as a former teacher and now a Mother, I highly recommend this platform
How To Access STEMWerkz?
STEMWerkz is a subscription-based service that costs $6.99 monthly but, when you use my code MEJ30OFF , you get a 30% discount on your first 3 months of service plus a 7 day FREE Trial!
All you need to do is go to https://www.stemwerkz.org/ 
Enter your information, use my code MEJ30OFF to access the amazing world of STEMWerkz.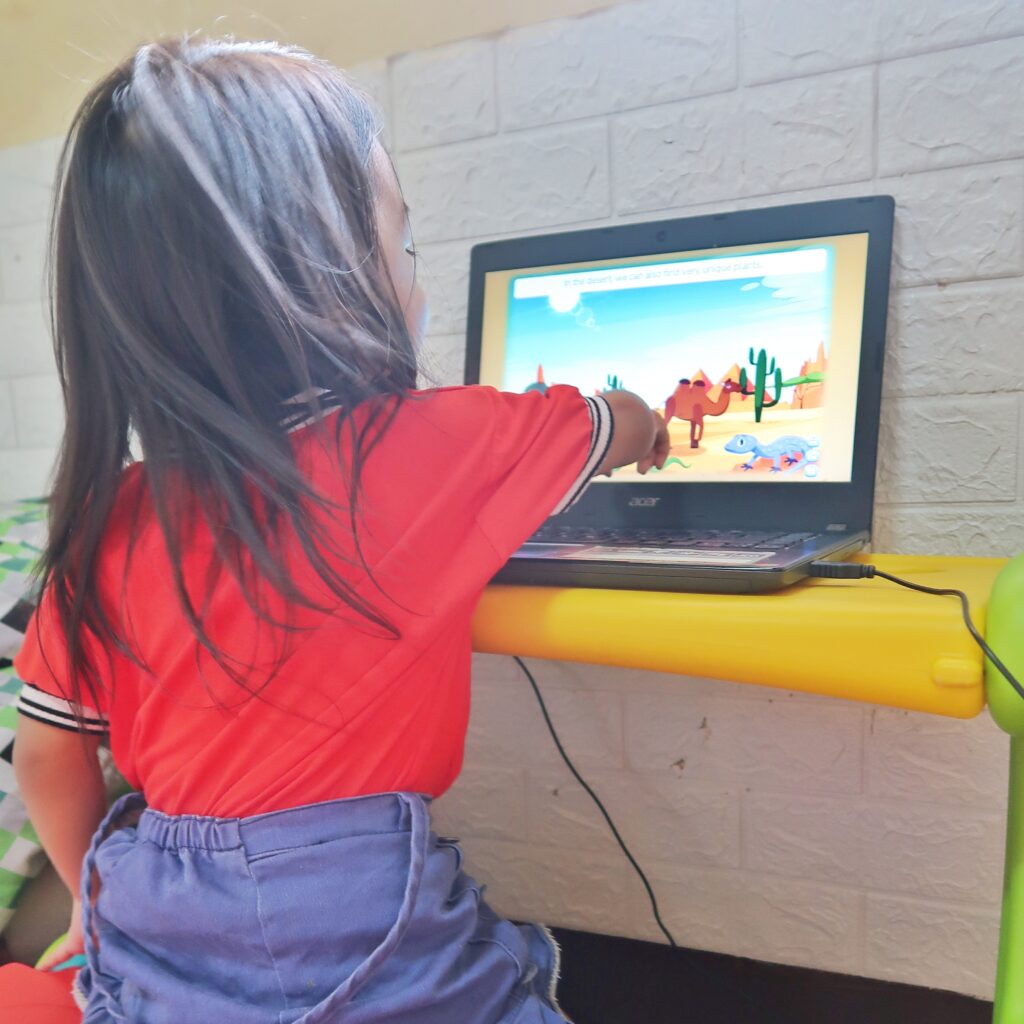 For just $6.99 or around 300 Philippines Pesos (depending on the exchange rate) can already give your kid access to over 800 Interactive Learning Videos, Fun Games where they can learn, Tutorial Videos, and even talk to a live teacher! That's more than the cost of hiring a tutor so I think the money that you'll pay is all worth it so sign up now!