Former actor James Reid has defended his side in the viral "third party" rumors between him and actress Issa Pressman.
Besides the phenomenal performance of international singer Harry Styles in the Philippines last week, netizens were also surprised after Issa and James shared snippets of them on a concert date.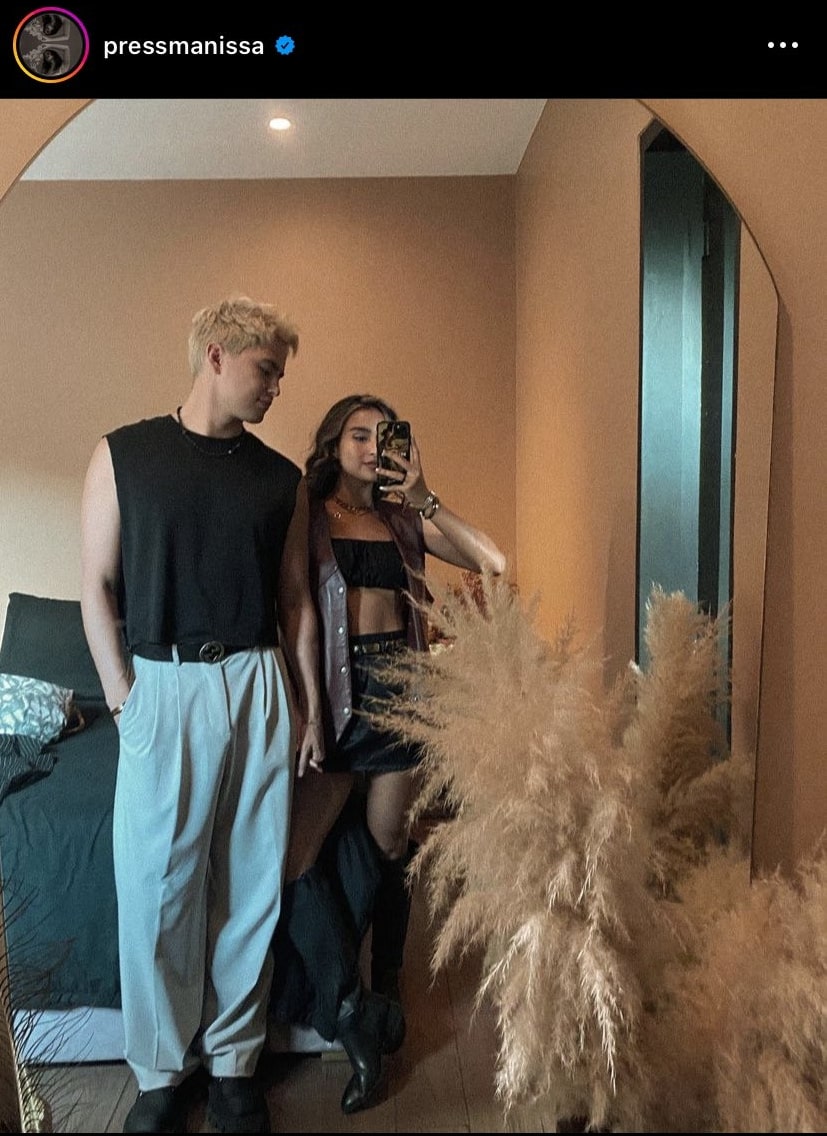 The couple also shared a twinning Instagram post of both of them taking a picture of one another with the wild crowd in the background.
Their "soft-launching" post on Instagram led to the resurfacing of past controversies involving James' ex-girlfriend Nadine Lustre and Issa's sister, Yassi Pressman.
With all the controversies going viral all over the internet, James has finally spoken out on his Twitter account about his side of the issue.
"To my fans, all you need to know from me is that i'm the happiest I've ever been" the former actor said.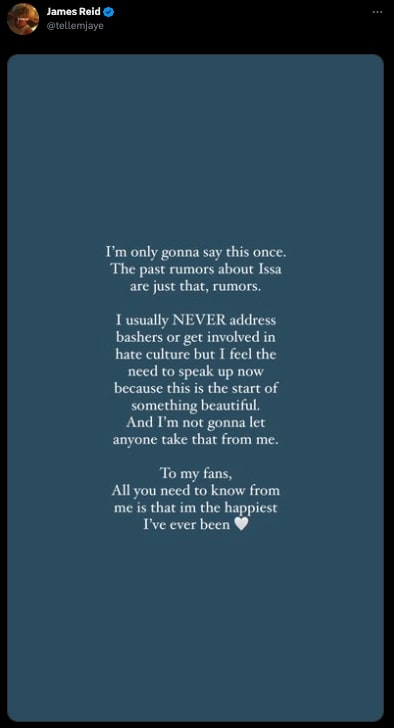 In the said post, James clarified that Issa was not the reason behind his break-up with Nadine, which urged him to finally address the said cheating issue.
Involved in the said issue, Yassi also gave insights by saying that people should stop making and believing fake conspiracies by following the hashtag "#thinkbeforeyouclick" on her post.
"Just don't agree with people making fake conspiracies only to hurt other people. Lets stop being only opinionated, but try harder to be educated with facts," Yassi said.

Before the current issue, Yassi posted a photo of her with Nadine to defend her sister regarding her dating rumors with James.
Back then, she clarified that her sister would never get involved in a cheating issue with James considering that they were friends with Nadine.
Following their statements, netizens still shared mixed sentiments regarding the said issue.
Photo Credits:
https://www.instagram.com/james/, https://www.instagram.com/pressmanissa/, https://www.instagram.com/yassipressman/, https://twitter.com/tellemjaye, https://twitter.com/Yassizzle