Great News! A new investment will help increase access to finance for blue projects in the Philippines with International Finance Corp.'s (IFC) subscription of up to $100 million to a Blue Bond to be issued by BDO Unibank, Inc. (BDO), the largest bank in the country.
This will help tackle marine pollution and preserve clean water resources while supporting the country's climate goals.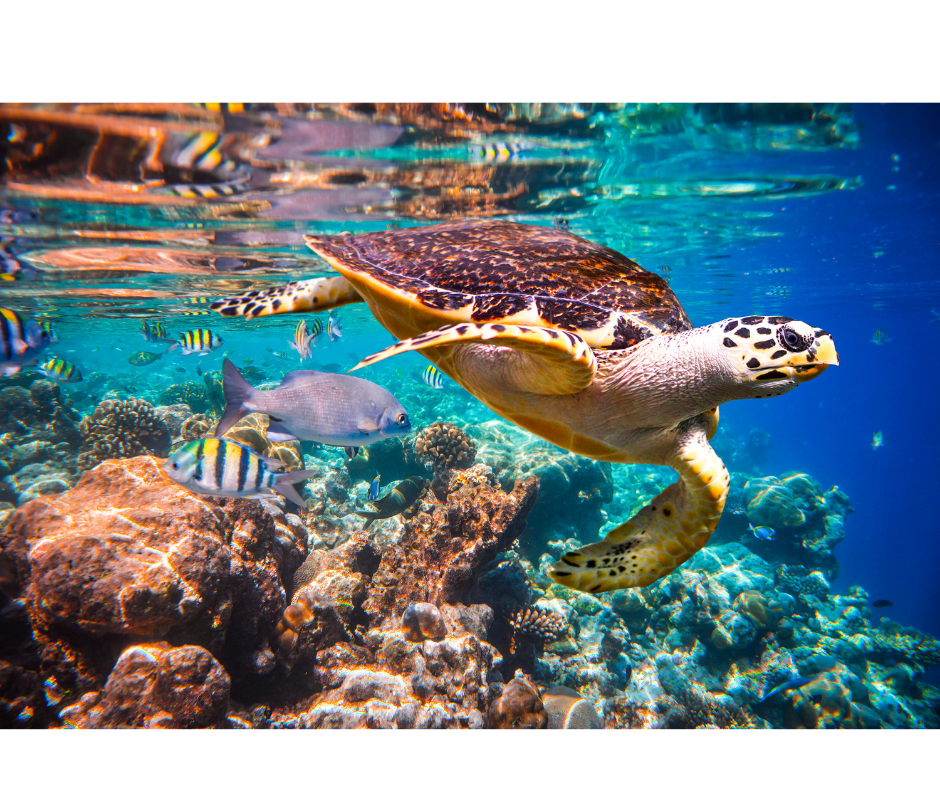 Solid waste management and marine plastics are key issues for the Philippines, threatening several elements of the blue economy as well as urban public health. The country is the third largest contributor, with an estimated 0.75 million metric tons of mismanaged plastic entering the ocean every year, according to the Market Study for the Philippines: Plastics Circularity Opportunities and Barriers (World Bank Group, 2021). The nation is also combating water stress with rapid urbanization. According to Water.org, more than 3 million people in the Philippines rely on unsafe and unsustainable water sources and 7 million lack access to improved sanitation. 
"We welcome IFC's timely support for BDO's maiden Blue Bond issuance, which reinforces our commitment to sustainable finance and allows us to provide more support to critical areas such as water conservation, wastewater treatment, plastic recycling, sustainable tourism, fisheries, and sustainable seafood processing. Marking our two-decade partnership, IFC's investment will be key to helping BDO develop a Blue Finance Framework that will allow us to fund projects that support the country's blue economy while establishing a new asset class in the Philippine debt market," said Teresita Sy-Coson, Chairperson of BDO Unibank, Inc. 
BDO's Blue Bond will be the first such issuance in the Philippines and the first for IFC in the East Asia Pacific region. The BDO Blue Bond will adhere to the International Capital Market Association (ICM's) Green Bond Principle and IFC's recently launched Blue Finance Guidelines. 
IFC will also help BDO identify projects that can be funded by the Blue Bond while building its capacity in terms of monitoring the impact of these projects. IFC's role is likely to further inspire confidence among other investors, promoting market competition. 
"Given that the coastal blue economy is critical to the Philippines, a blue bond instrument will be key to the nation's growth trajectory. By supporting the first blue bond issuance in the country, IFC continues its tradition of supporting the development of capital markets through issuances of thematic bonds and mainstreaming climate finance in the banking sector", said Jean Marc Arbogast, IFC Country Manager for the Philippines. "Moving forward, a robust blue economy will help create jobs and alleviate poverty while strengthening the marine ecosystem in the Philippines."
This project, part of IFC's blue finance pilot across four other countries—Indonesia, Thailand, India, and China—will be among the first blue bond issuances by commercial banks in Asia using the IFC's Blue Finance Guidelines, a blue-specific framework and metrics to monitor the use of proceeds and to report on relevant impact. 
About IFC
IFC—a member of the World Bank Group—is the largest global development institution focused on the private sector in emerging markets. We work in more than 100 countries, using our capital, expertise, and influence to create markets and opportunities in developing countries. In fiscal year 2021, IFC committed a record $31.5 billion to private companies and financial institutions in developing countries, leveraging the power of the private sector to end extreme poverty and boost shared prosperity as economies grapple with the impacts of the COVID-19 pandemic. For more information, visit www.ifc.org.
About BDO
BDO is a full-service universal bank which provides a wide range of corporate and retail services such as traditional loan and deposit products, treasury, trust banking, investment banking, private banking, rural banking, cash management, leasing and finance, remittance, insurance, cash cards, credit cards, and online and non-online brokerage services.  
BDO has the country's largest distribution network, with over 1,500 consolidated operating branches and more than 4,400 ATMs nationwide.  It also has 16 international offices (including full-service branches in Hong Kong and Singapore) in Asia, Europe, North America and the Middle East.
The Bank also offers digital banking solutions to make banking easier, faster, and more secure for its clients.
BDO ranked as the largest bank in the Philippines in terms of total assets, loans, deposits and trust funds under management based on published statements of condition as of December 31, 2021. For more information, please visit www.bdo.com.ph