Our Family's favorite bonding activity is definitely watching movies together! If you follow me on Instagram and Facebook, you have probably already seen me post our Weekend Movie Bonding via stories. My little girl even knows how to ask for this bonding activity by asking me to turn off the lights. "Turn off the lights, Mama. Movie time".
Since our family is getting close to moving to our new house, I have already been searching for ways to level-up our movie experience in our new home. So, I am glad to have discovered LUMOS RAY Projector. To be honest, I have already thought of buying a projector in the past. I used to be a teacher and I know from experience that projectors can be a bit complicated, heavy and high-maintenance, but I REALISED WAS WRONG when I got my LUMOS RAY Projector.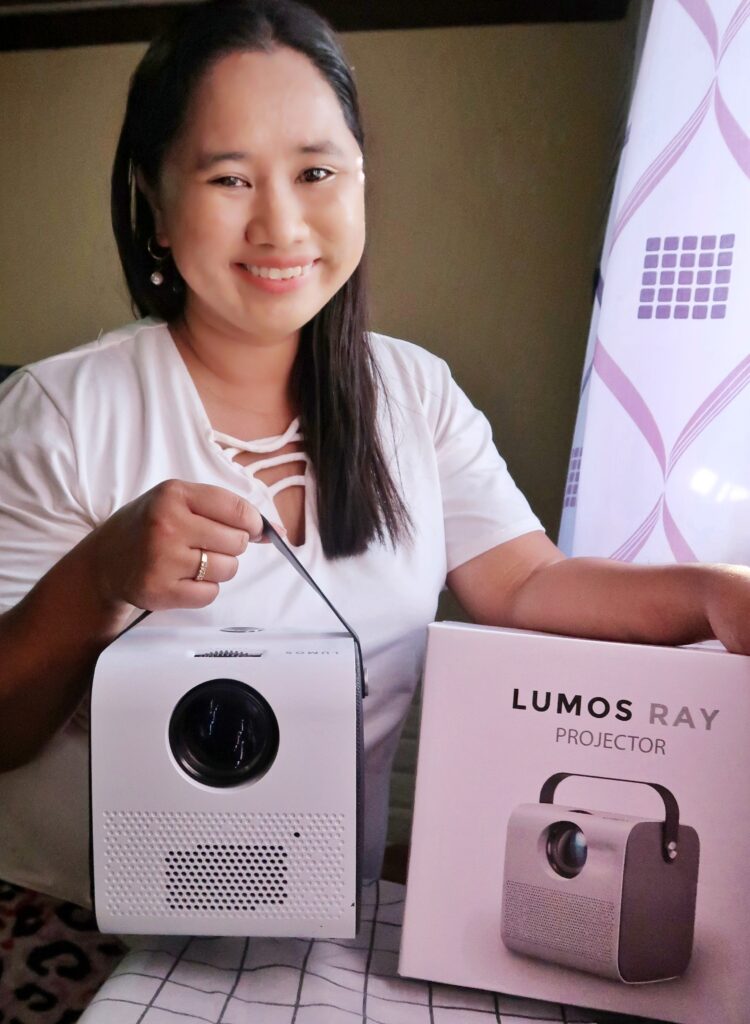 SUPER EASY TO USE. It's so easy to navigate using the remote control, it's not complicated at all! It's literally just PLUG & PLAY! I'll share the simple steps on how you can set it up later!

It's lightweight and has a minimalist premium design. I love how small and modern the design is!

It comes with inbuilt Netflix, Youtube and you can also install other apps. Everyone in our family loves Netflix and Youtube. Those are the apps we really need!

Able to screen your iPhone/Samsung phone screen onto the wall. So cool!
It has built-in Dolby Audio Speakers (GREAT QUALITY SOUNDS). My husband was amazed that we didn't need to connect our speakers anymore because the sound quality is just really great. So, that saves us some electricity bill since we don't need to plug in our speakers.

It has a Massive Screen with Little Space.

Great Visual Clarity. 720p HD clear resolution (1080p Blu-Ray Support). It's like really watching in the cinema.
8. Bright 3,000 Lumens – High Brightness makes the colours more vivid in darkness (not grainy or washed out). Normal portable projectors are around 1,000.
We have been using our LUMOS RAY Projector for weeks now and honestly, we rarely use our TV now because of this. I mean, why would we if we can have a cinema experience at home every day?
As I mentioned, it's super easy to use, just PLUG & PLAY!
Here's what you would see inside the box when you receive your LUMOS RAY Projector: The premium looking projector, a remote control, power cable, AV Cable, HDMI Cable and the use manual.
2. You just need to plug in the power cable at the back of the projector, then plug it in a power outlet. 
3. Press the circle button on top of the projector. The red light indicates that it's on Stand-by mode while it's in working mode when the light indicator is blue. Just one long press on the power button should turn the light indicator from Red to Blue. Make sure that your LUMOS RAY projector is facing a clear wall.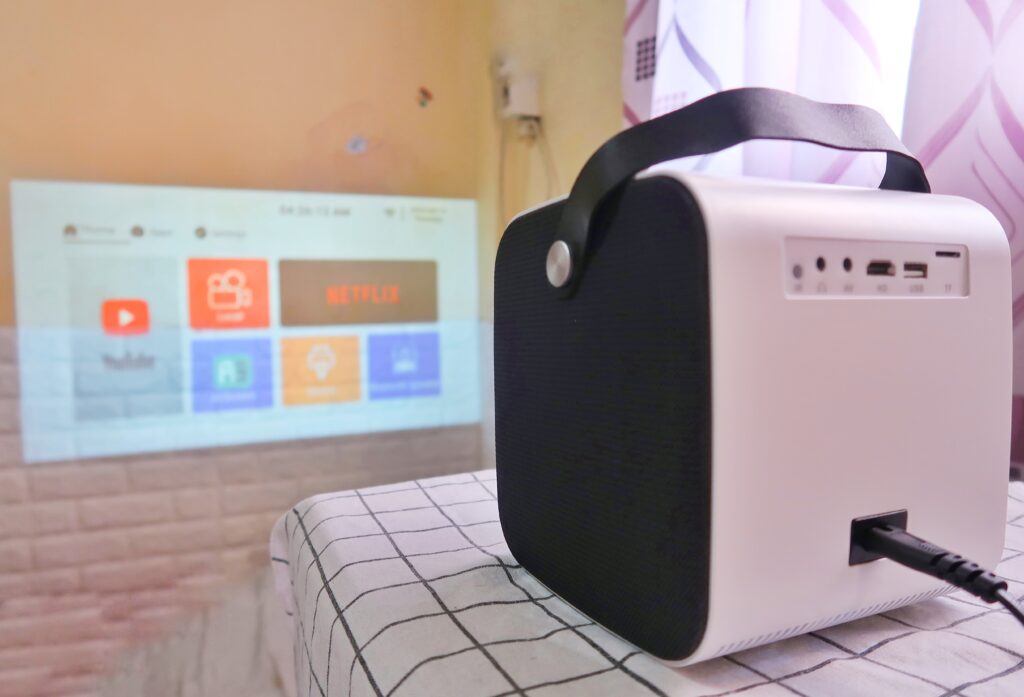 4. Adjust the Focus ring to get a clear screen.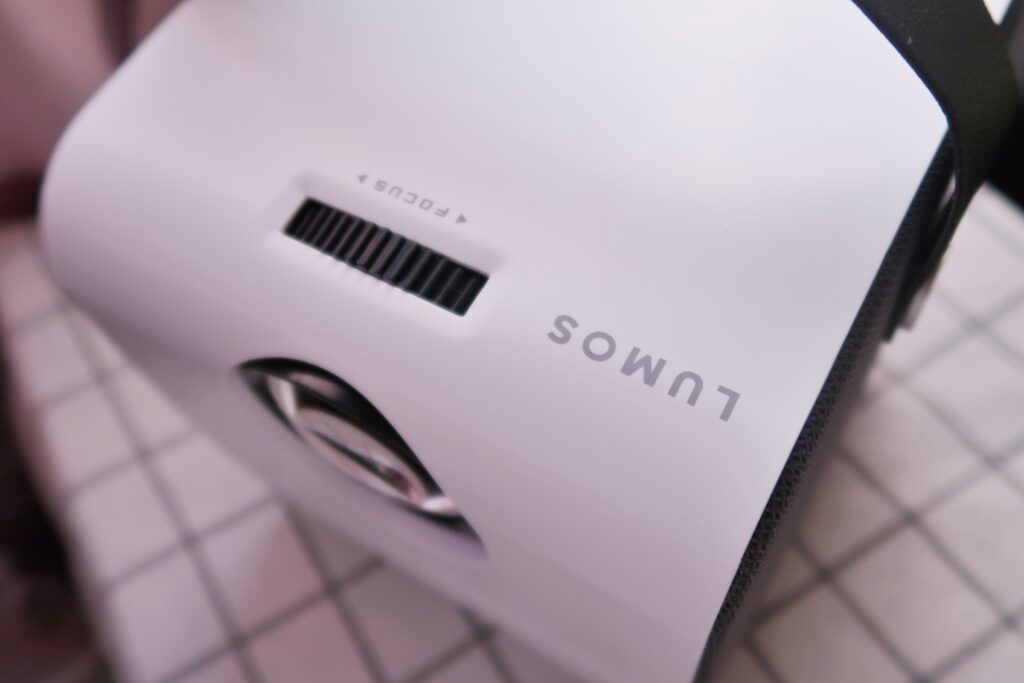 5. Once it's turned on, you can navigate the screen using your remote control. There's an option to turn on the arrow button or you can just navigate through the up, down, left, right button.
6. Log in to your Netflix or YouTube account and enjoy watching movies with your family!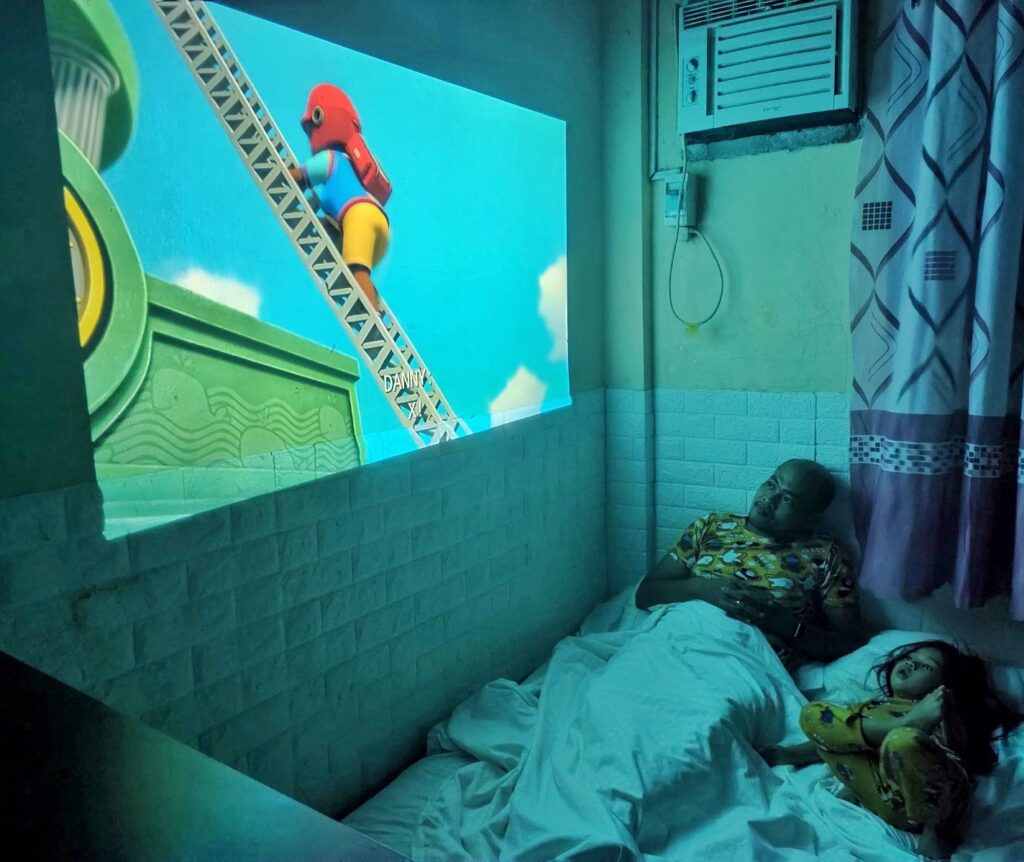 You can also connect your Laptop, a USB, a micro SD Card, gadgets using HDMI connection and even mirror your phone on the screen. 
Again, it's super easy to use! You don't have to be tech-savvy to be able to use it. and you'll love the quality! It's worth the investment so I highly recommend it. 
How much is it?
The LUMOS RAY Projector is priced at only ₱8,999 and the RAY Smart at ₱11,999 with 1-year local warranty. You can purchased your own LUMOS RAY Home Cinema Projector directly from LUMOS Projector so check them out via their website at www.lumosprojector.ph/ray
I think the pricing is fair, especially because of its quality.
MY VERDICT?
Honestly, we love it! I don't think we would buy a big smart TV anymore since LUMOS RAY Projector gives our family everything that we need when it comes to entertainment. 🙂