Is your kid finally going to school? Or are you opening a bank account for your little one and you need requirements such as PSA Birth Certificates? Are you on your way to getting married and need a Cenomar?
I know we would all rather stay safe at home than risk going out to work on these documents but don't worry, you can actually get these documents without going outside at all. 
Ever since this pandemic started, I have tried my best to do everything online. 
So, when Allyka needed a PSA Birth Certificate for a project, I discovered PSA Helpline PH.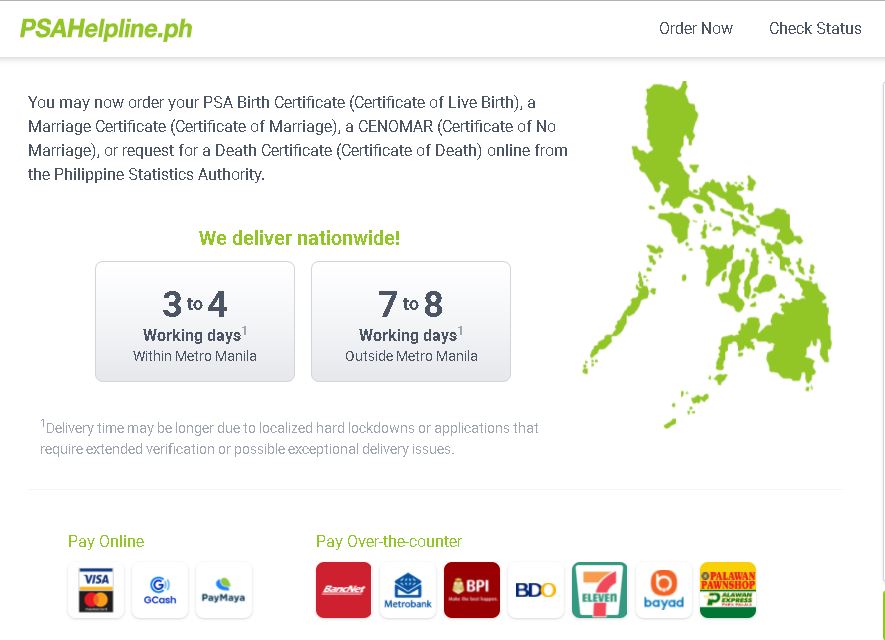 https://psahelpline.ph/ is a website where you can safely order the following documents online:
Certificate of Live Birth

Certificate of Marriage

Certificate of No Marriage

Certificate of Death
I have tried out ordering a PSA Birth Certificate for Allyka and the process was super easy and convenient.
Here's a step by step guide on how you can order a PSA birth certificate for your child:
Go to

https://psahelpline.ph/

Click Get Started

Choose the document that you would like to order

Accept the Terms and Conditions

Indicate if you are requesting a document for yourself or for someone else.
Enter your information if you are requesting for someone else.

Enter the information of the owner of the document (enter your child's information if you are requesting documents for them)

Enter your shipping information.
I just filled in the information, paid the fee online which is P365 for Birth, Marriage and Death certificate while it is P420 for Cenomar.
Again, it's super convenient and reliable so check out https://psahelpline.ph/ now! 🙂