Grief is real. It's a powerful emotional and physical reaction to the loss of someone or something. I can't say I have a personal experience when it comes to grief, but I can still say it's not easy after seeing loved ones go through deep feelings of sadness and sorrow over the years when they lost someone important in their lives. My husband, in particular, lost both his parents before we got married but I still see him go through the same feeling of sadness every now and then after so many years.
Grief affects one's mental health, which is something that most Filipinos do not acknowledge.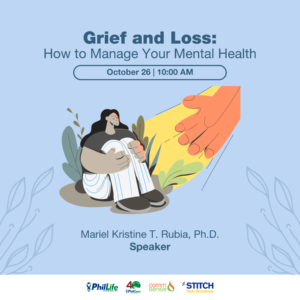 A few days ago, I have attended a webinar, titled "Grief and Loss: How to Manage Your Mental Health,l", the online discussion focuses on the effects of grief and loss on people's mental health. The webinar is part of PhilCare's series of online forums featuring medical professionals tackling some of the most pressing medical and health issues in the past couple of years.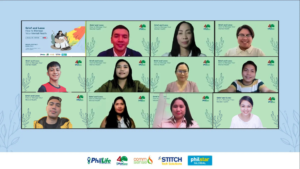 PhilCare, one of the leading HMO companies in the country, believes that mental health is one of the most important aspects of a person's overall wellness. In fact, the company is the first in the industry to innovate in 2021 a product that specifically addresses the mental health of Filipino employees with its Mind Care line of prepaid health cards.
The company continues its commitment to mental health with its latest webinar. This webinar is in time for this year's observance of All Saints' and All Souls' Days. It also aims to provide assistance to people who have experienced grief and loss in the past couple of years due to the pandemic.
Asking for help is never a sign of weakness; it actually shows strength and courage.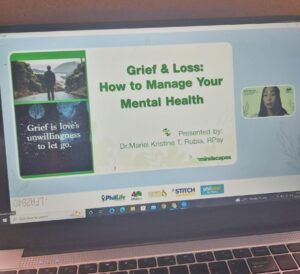 The webinar reminds people that there is no right or wrong way to grieve. It can be confusing, overwhelming, and challenging—but it's also normal. Talking to friends or seeking professional help is a great first step in managing your mental health while grieving.
Dr. Mariel Kristine T. Rubia, the current corporate mental health programs director of PhilCare shared a lot of helpful information about grief.
Here are a few important lessons I have learned from the webinar:
T – To accept the reality of the loss
E – Experience the pain of the loss
A – Adjust to a new life without the lost person.
R – Reinvest in the new reality.
Here are a few ways on how you can help yourself to grieve:
A. Rituals and customs
B. Express your grief by talking about it.
C. Make a memory box
D. Tell your grief story
E. Tackling avoidance
F. Telling the story of your loved one
G. Write a letter to your loved one.
H. Get in touch with the parts of your grief.
Check out the full webinar episode here!
Again, asking for help is never a sign of weakness; it actually shows strength and courage. If you think you need help, either professional or support from loved ones, seek it.
Let us spread mental health awareness! Share this if you know someone who needs to learn more about grief and how to handle it.
For inquiries and more information about PhilCare's Mind Care line of prepaid health cards, contact them through: mindscapesteam@philcare.com.ph
#smarterhealthcare #yoursmarterhealthcare #PhilCare #philcareph #homecare #HMO #clinic #healthcare #MedicalServices #ShareyourPhilCareJourney #PhilCareat40 #JourneywithPhilCare #MindCare #MindCarePro #MindCarePlus #mentalhealth