BDO Unibank is advising its clients to download its mobile apps only from official app store platforms to ensure security of data.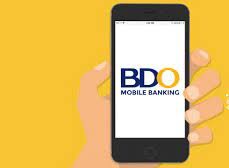 The Bank's mobile apps, namely, BDO Digital Banking, BDO Pay, BDO Deals, BDO Securities Mobile App, BDO Checkout, BDO Merchant, and BDO Unibank SG, can be downloaded for free from:
Meanwhile, clients who are unable to download the mobile apps are encouraged to use the web version. 
BDO advises against downloading its mobile apps from unofficial app stores and other websites, which may offer outdated versions of these apps or worse, include a malicious software or malware. 
Scammers use malware to gather confidential information that may be saved in mobile devices, such as online banking username and password, debit or credit card information, and other personal data.