Abbott takes a multidisciplinary approach to work with families and the community to address early nutrition deficiency identification and intervention in children.
The initiative aims to build an eco-system of support for families to help their children reach their full growth potential through proper care and nutrition
The goal of the program is to reach 70,000 families by the end of 2021
Research shows that 60% of a child's height growth happens within the first five years of life. While genetics play an important role, proper nutrition is critical in optimizing a child's full growth potential.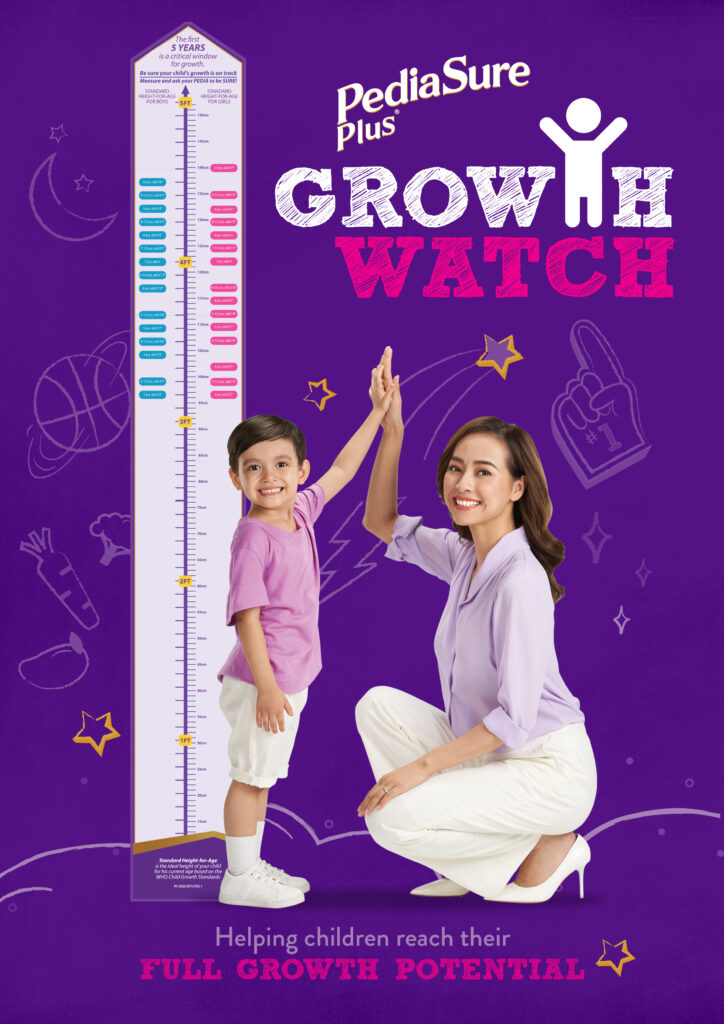 However, achieving good nutritional status can be challenging, and growth issues may arise if those nutritional needs are not adequately met in children. Stunted growth – a prevalent form of malnutrition – affects 1 in 3 Filipino children ages five and below. And, only 1 in 3 mothers recognize stunting in their children as an important childhood development issue.
That's why Abbott aims to raise awareness among families and communities to holistically address stunting and malnutrition in children through Growth Watch. Taking a multi-disciplinary approach, the initiative is designed to educate parents and children on the impact of growth and stunting and to provide access to measurement tools and resources to identify children at risk of growth issues and the importance of early nutritional intervention.
"Slowed growth is not just a physical issue. It also impacts learning and development in childhood," explains Dr. Jose Dimaano, medical affairs director for Abbott's nutrition business in Pacific Asia. "We launched Growth Watch to help families recognize the crucial role of nutrition in determining a child's growth, especially in their early years. By giving access to measurement tools and nutrition education materials for children, and through the support of the community, together we can help children achieve their full growth potential. This is symbolic of our unwavering commitment to helping support the health of children globally."
The Growth Watch will provide measurement tools and educational materials through a series of activities to help parents support their children's growth. These include:
An online resource that includes the Child Height Predictor, the Augmented Reality Growth Filter and the PediaSure Plus Height Chart will enable parents to conveniently track and monitor their child's growth.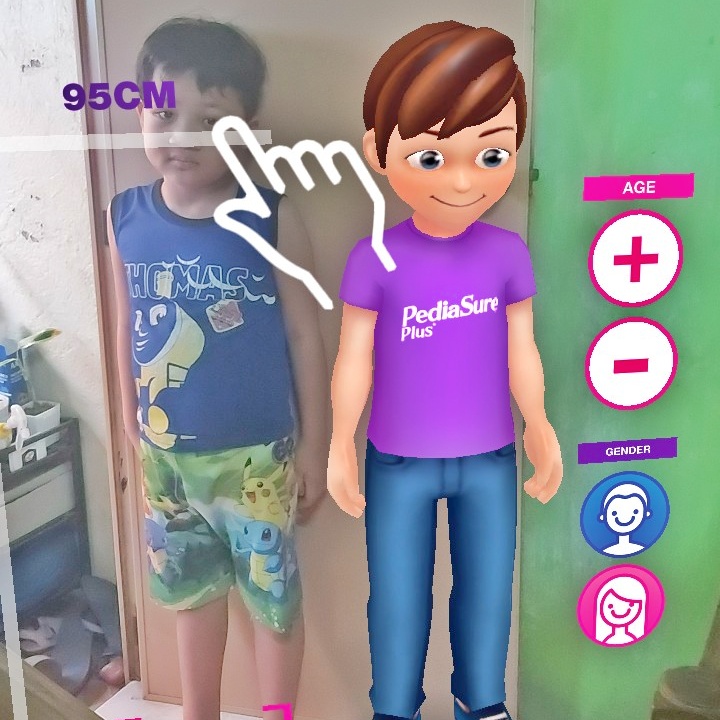 Nutrition educational modules, which will be provided to schools to help educate students along with their parents on the important role of nutrition for growth.
Free nutrition counseling to parents by registered nutritionist dietitians.
Through the Growth Watch, Abbott aims to help measure the growth of 70,000 children and educate 70,000 parents on nutrition by the end of 2021 in the Philippines.
"This effort is an important part of Abbott's 2030 sustainability strategy, which includes a focus on transforming the care of malnutrition," said Stephen Garbanzos, general manager of Abbott's nutrition business in the Philippines. "We are committed to providing products that help nourish people at every stage of life. Through Growth Watch, we will empower parents to identify growth risks and be proactive in supporting healthy growth for their children."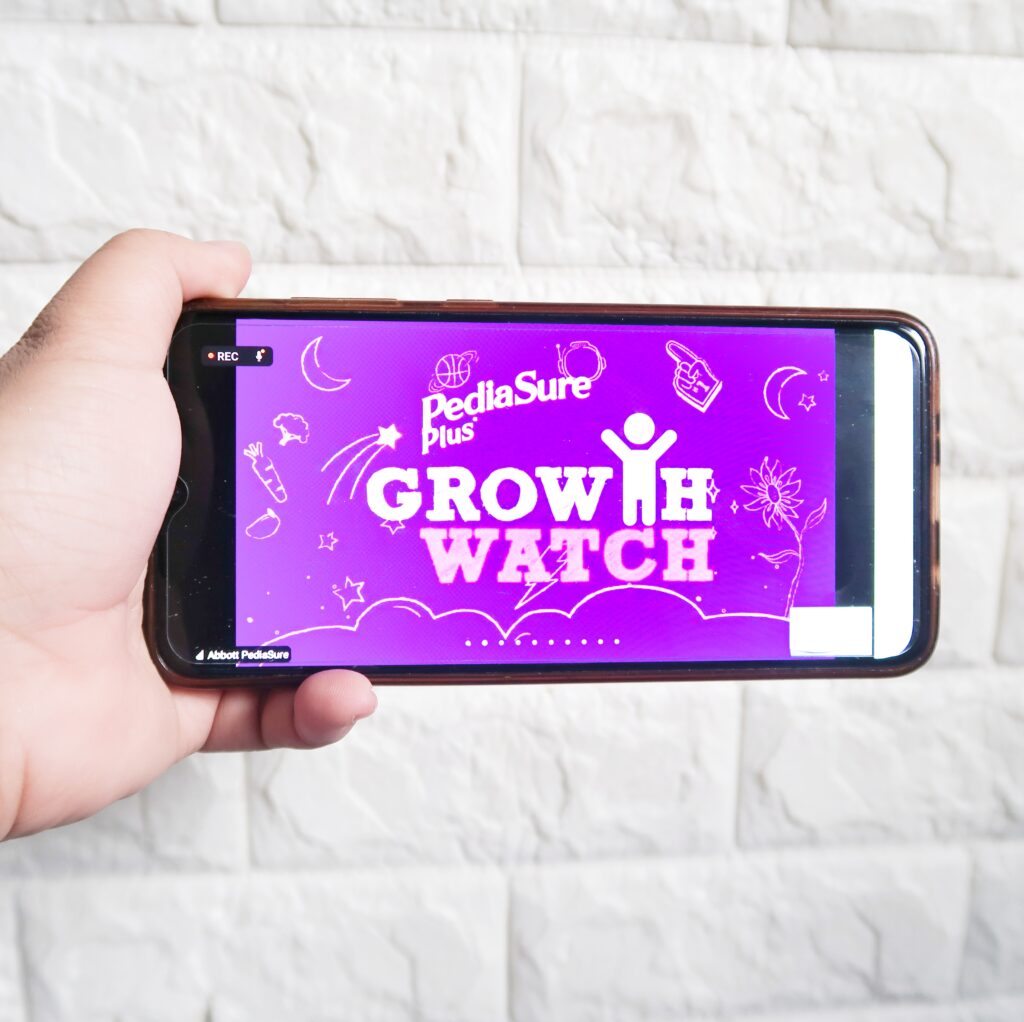 Parents and caregivers should continually assess their child's growth and speak with a healthcare professional if they believe their child is falling behind. For children who have trouble meeting their nutritional needs through food alone, nutritional supplements such as PediaSure Plus can help. For more than 30 years and through 20 clinical studies, Abbott's PediaSure has been scientifically proven to bring visible growth in weight, height, and stronger immunity in children. The new formulation with arginine and natural vitamin K2 supports the development of strong bones and may help address stunting as well as promote catch-up growth in early childhood.
For more information visit https://pediasure.com.ph/, call Abbott's nutrition hotline for free Nutrition Counselling (995-1555), or message the Alagang Abbott Facebook.
Connect with Abbott:
Website: www.abbott.com
LinkedIn: www.linkedin.com/company/abbott-/
Facebook: www.facebook.com/Abbott
Twitter @AbbottNews and @AbbottGlobal.