Christmas 2020 is definitely going to be different from the past Christmases we had because of COVID 19. But, that doesn't mean we can't have fun and experience the true meaning of Christmas while staying at home! There are still a bunch of ways we can make this Christmas memorable while avoiding large gatherings and all.
Below are just some ways you can have fun while celebrating Christmas at home:
1. Sing it out (Karaoke Time)
– Nothing is more fun than spending a day singing with your loved ones. Filipinos LOVE Videoke time. I may be out of tune most of the time but, I still enjoying singing out love. It's a good way to release stress and anxieties too so sing it out!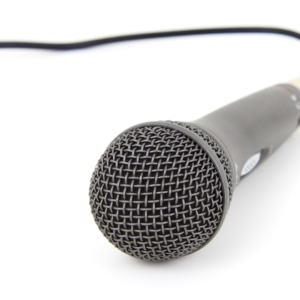 2. Christmas Story Telling
– Tell your little one the story of Christmas. You can use puppets, a book, or draw it out. Being confined at home during this special day is the perfect opportunity to tell your little one the true meaning of Christmas through a story. Let them know the true reason we celebrate this special day.
3. Christmas Movie Marathon
– I can't imagine a more relaxing day than sitting on the couch or bed all day long, snuggled in cozy blankets while the entire family watches classic Christmas movies! This is one of the things I look forward to when I was a kid. It's just heartwarming to watch Christmas movies. My favorite Christmas movie when I was a kid was Home Alone. How about you?
4. Host Fun Games at Home
– Who says games are just for big events? Even a small family can play fun games! Play charades, Pinoy Henyo, and other fun parlor games! Throw away some prizes to make it more fun too!
5. Host an Online Event
– Meet up with friends and relatives you can't see by hosting a Zoom or an online party. You can also host some online games such as Bring Me, Dance Contest to make it fun. No need to see each other physically to have fun.
6. Enjoy Some Christmas Arts
– Create Christmas Cards, Decorations, Santa Figurines using Bottles, Print out some Christmas Coloring Pages online, and do anything crafty with your little one! This can be a new tradition for the family!
7. Cook Good Food Together
– Involve the entire family in preparing the Christmas dinner and decorating the Christmas table. Cooking is a good bonding experience and it can make everyone in the family busy too.
8. Host a Mini-Contest
– Ask your kids or other family members to perform a song or a dance number and give out a prize to the winners! You can also have your relatives and friends join online!
9. DIY Christmas Photoshoot
– Decorate your home, create some artsy props, dress up, and take good photos! Christmas day with your family is always worth documenting!
10. Exchange or Hide Gifts
– Wrap up some gifts and still arrange a Monito/Monita or hide gifts for your little one and ask them to look for them inside your home!
11. Pray and Reflect
– Spend a quiet time with your family to pray and reflect on the real meaning of Christmas. We are used to spending Christmas with friends and family outside. Going out in movies or going house to house to greet people, buying gifts and all but really, Christmas day is about Christ so spend a few hours thinking about how amazing this day is because our Saviour was born,
12. Dress Up and Attend the Holy Mass Online
– Dress up and attend the Holy Mass as a family at home. Watch the mass on your television or on Facebook. Wherever it is, you can still listen to the word of God despite the situation.
13. Send out Treats to the Kids in your neighborhood or Distant Friends and Relatives
– Christmas isn't about giving but if you have something to share, why not share it to make someone smile today? You can always order online and have it delivered to your loved ones directly!
14. Best Christmas Costume
– Remember those games you use to play during Christmas parties? You can still do it at home! Ask everyone in the family to dress up nicely for Christmas, take photos and post it on your social media accounts or ask your relatives to vote who the winner is!
15. Make a GingerBread House
– Make memories with your kids by creating a Gingerbread house or cookies with them!
I'm sure there are a lot of other ways to make Christmas fun without leaving the comfort of our home. We just need to be creative and to be more enthusiastic. As parents, I know we might feel a bit upset that this year's Christmas is different but as our little one's source of energy, we need to show them that we can still make this day awesome by preparing activities for them.
Anyway, thank you for reading! Happy Holidays!