Popsicle sticks are so underrated in my opinion. There are a bunch of activities you can do with it with your kids and they are pretty affordable too! Below are just some of the activity ideas that you can try out using popsicle sticks. Most of these ideas are from Pinterest so if you are not creative like me, you don't have to worry! Just do some research and you'll find a lot of activities that can keep your little one busy and happy while learning.
1. Sorting Colors
This is one of the best ways your little one can learn colors. Ask them to sort out the popsicle sticks and identify the colors.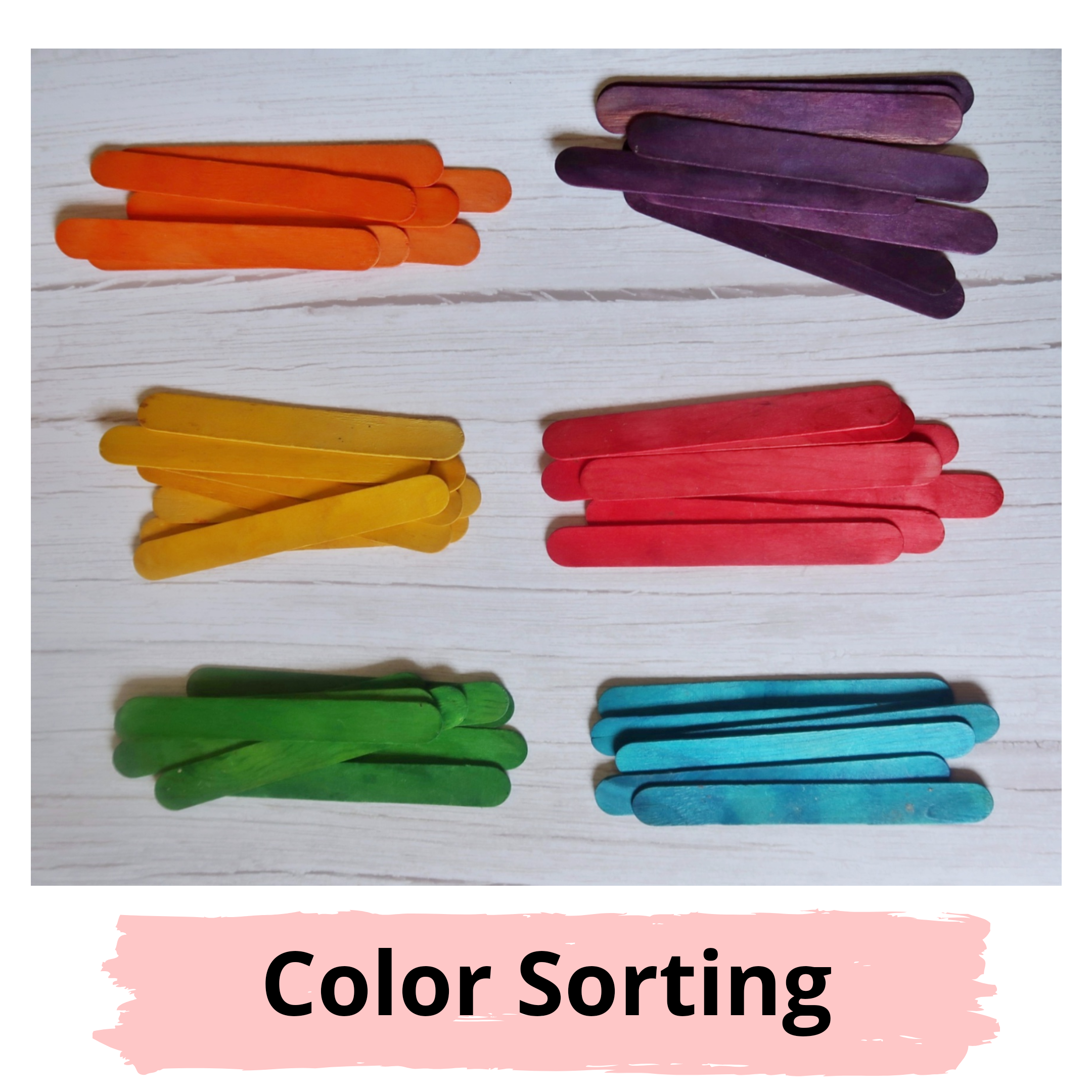 2. Counting
Teach your little one how to count using popsicle sticks!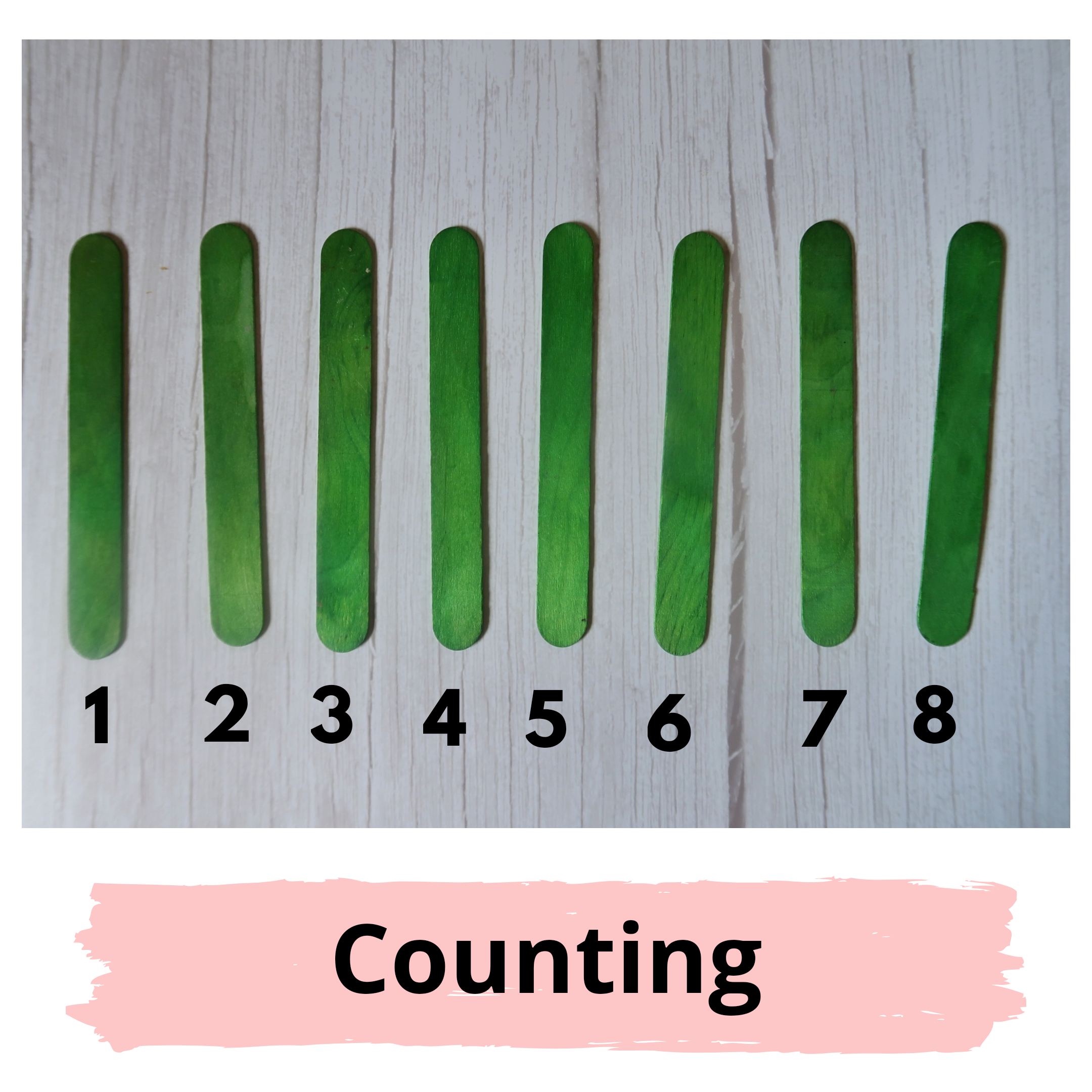 3. Pick Up Sticks
I used to play this when I was a kid. Ask your little one to remove a stick from the pile of sticks without moving anything. This can help with their hand motor skills.
4. Shape Construction
Draw a pattern on a bond paper and ask them to construct the shape.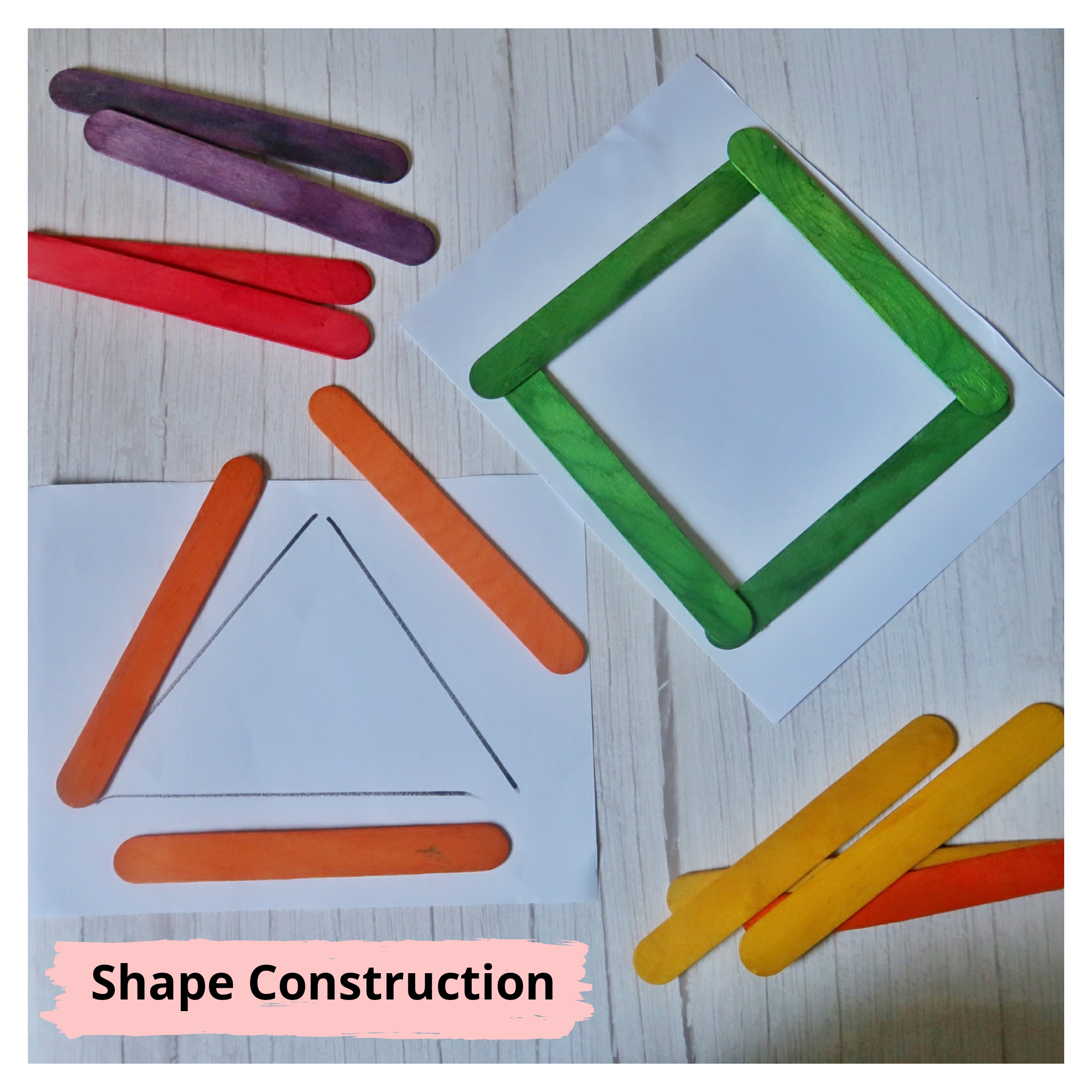 5. Color Popsicles
A more creative way of practicing knowledge about colors is creating colorful popsicles with them! You just need colored papers, glue and popsicle sticks 🙂
6.Rainbow Sticks
Create a rainbow using popsicle sticks! This is one way to encourage them to be creative and learn more about rainbows.

7. SuperHero Sticks
Another fun activity that can encourage your little one to be creative! You can ask them to make their own version of this SuperHero stick.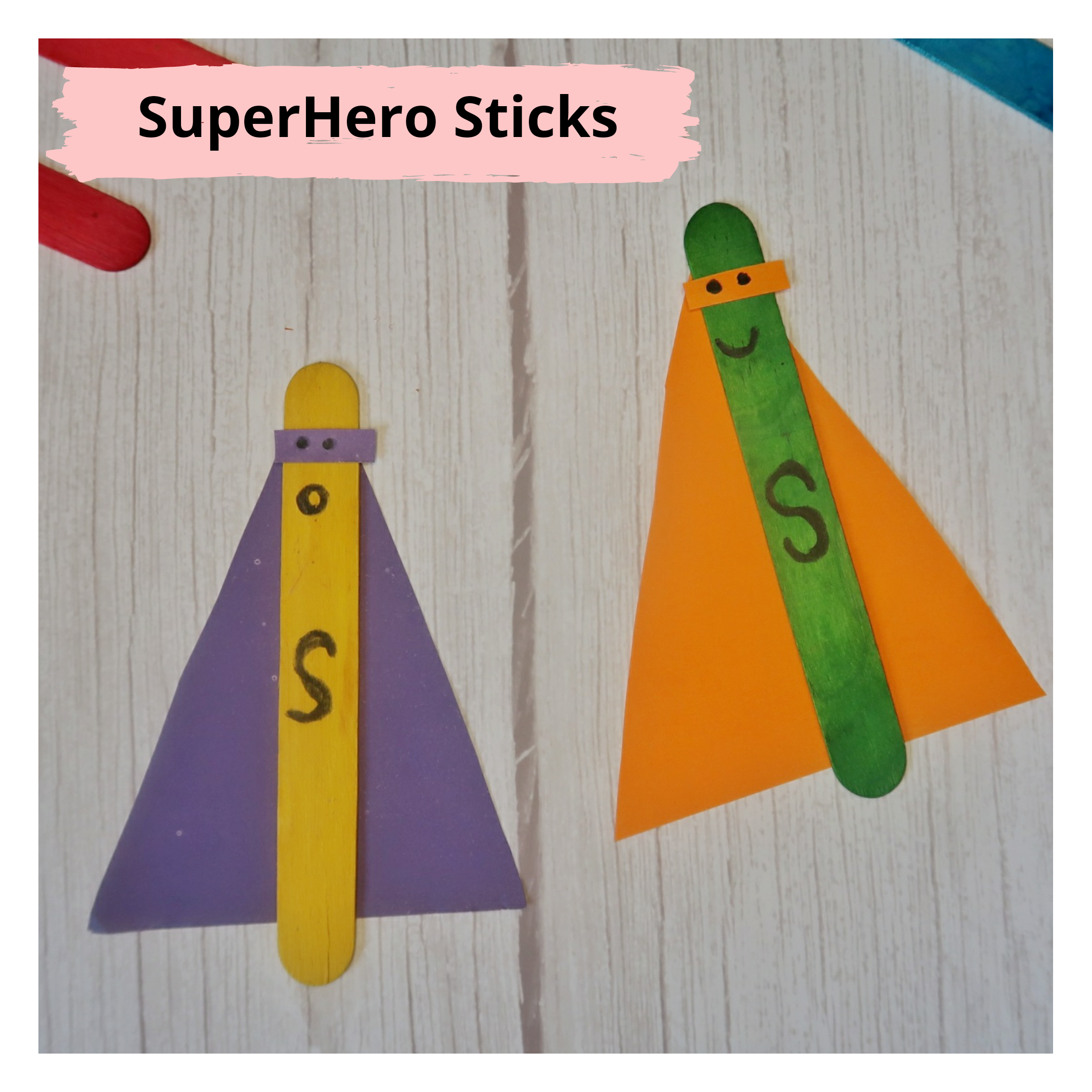 8.Match Upper and Lower Case Letters
Cut a popsicle stick into two and write the upper case letter on the other half while the lower case letter on the other half. Ask your little one to match them! ❤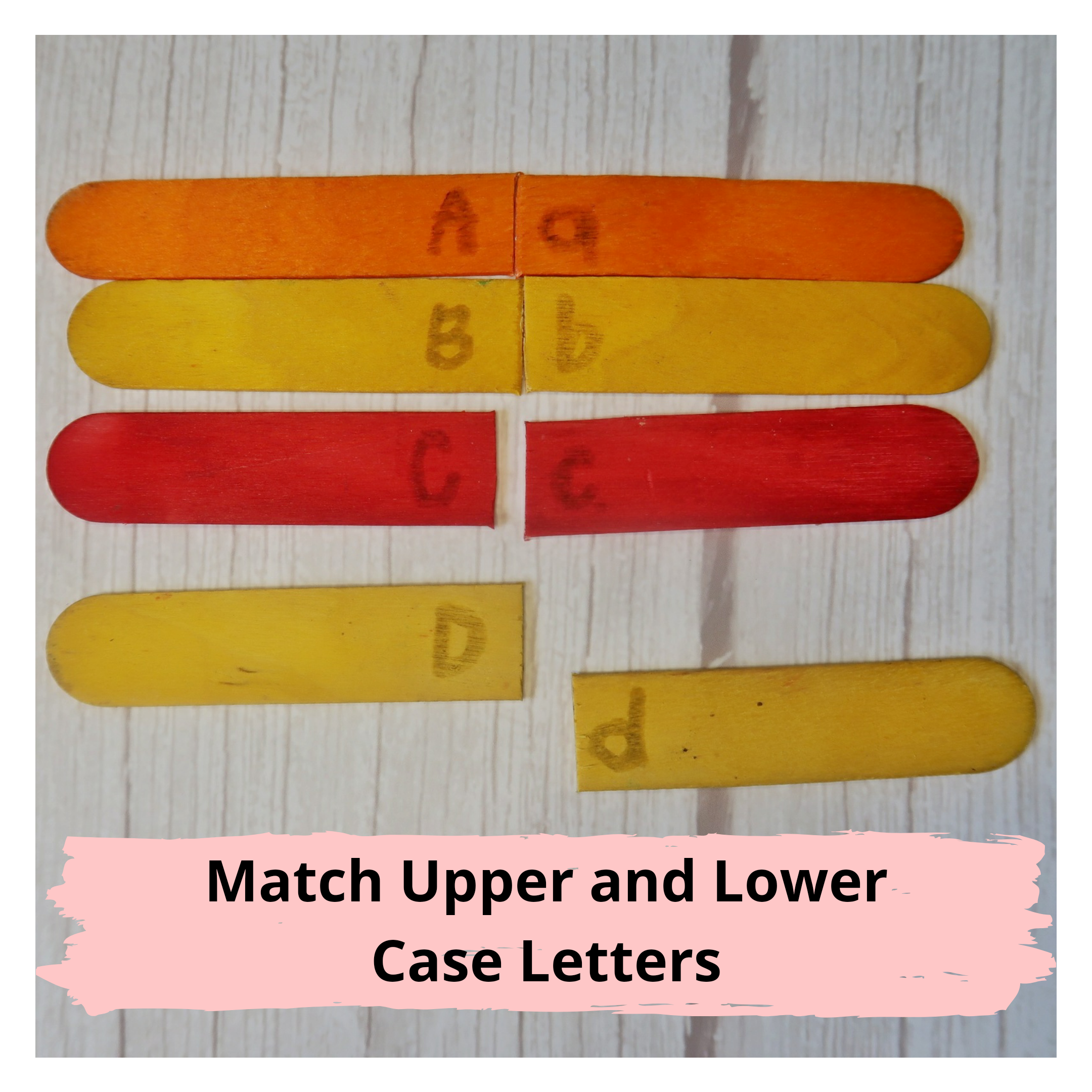 9. The Itsy Bitsy Spider Sticks
Allyka loves the itsy bitsy spider so we decided to make one using popsicle sticks! This is a nice bonding activity with your little one.

10.Basic Math Operations
Popsicle sticks are very effective in teaching your little one the basic math operations such as addition and subtraction. This is actually one of the Math Manipulatives that are used in School so make sure to utilize it in teaching your little one Mathematics.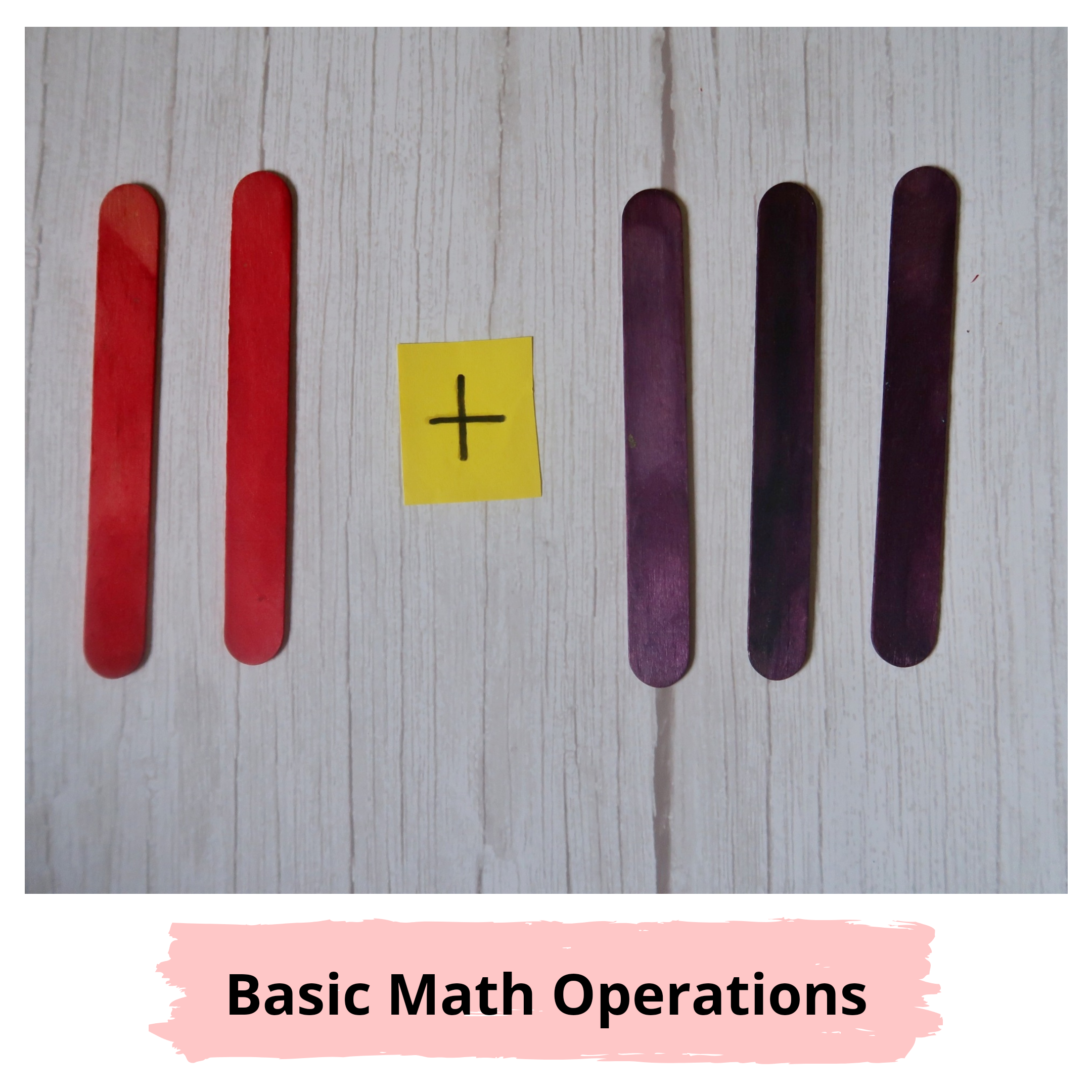 That's it! Again, you don't need to be creative to come up with ideas like this. There are a lot of resources online so don't hesitate to try something new to make your little one's homeschooling more fun!
Do you like topics like this? Expect more kid's activities on my blog in the coming weeks. Thanks for visiting my blog!
Love,